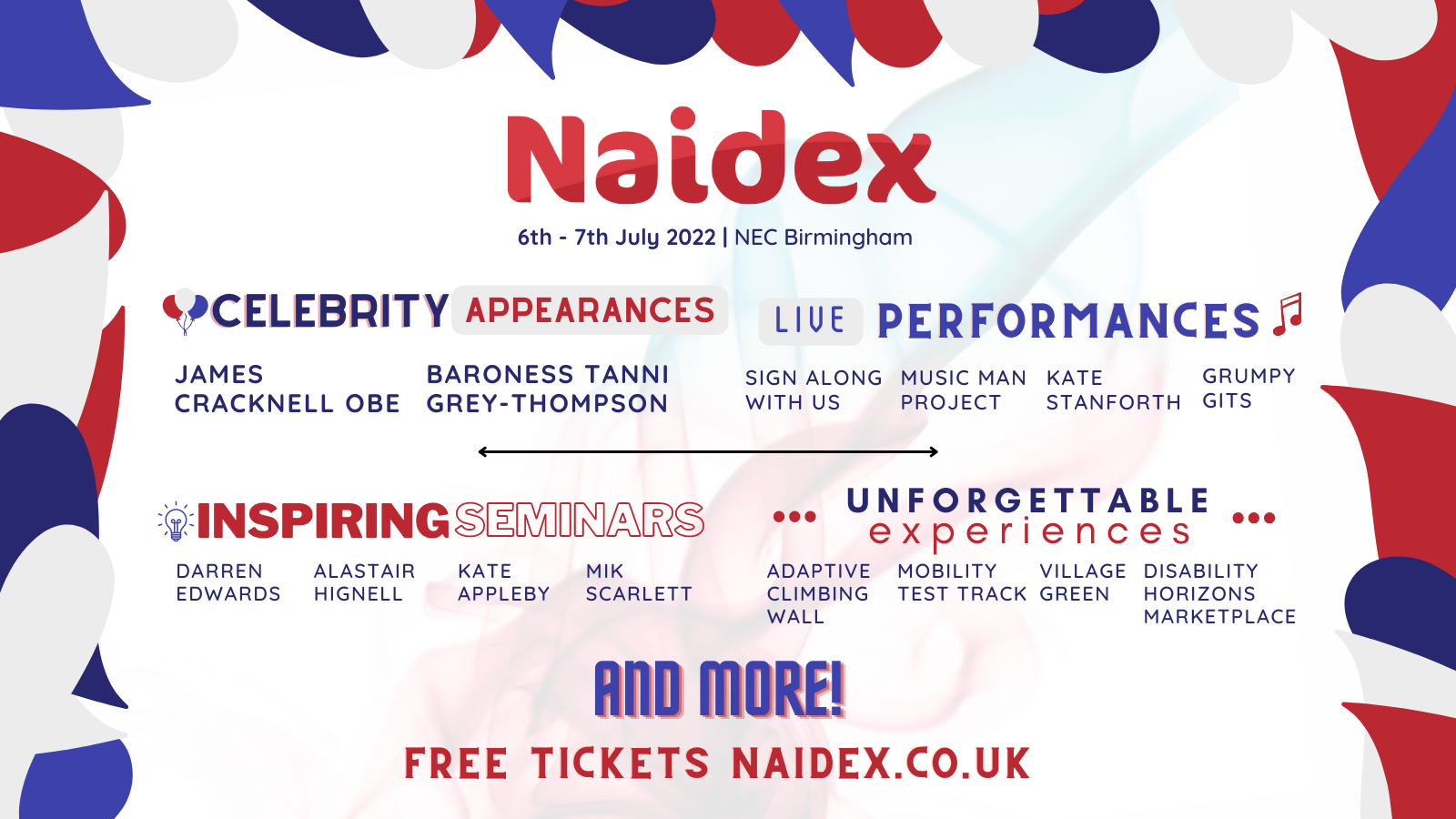 The Flagship Event of the Disability Community
Naidex is for everyone. We welcome anyone who is living with a health condition or impairment, as well as anyone caring for or supplying to this community.
The event showcases wide-ranging solutions to improve mobility and accessibility, the latest innovations and tech, and explores the future of digital and physical accessibility. Most of all, Naidex is a great day out with lots of fun activities to entertain you throughout your visit!
We look forward to welcoming you to the NEC Birmingham on the 6th-7th July 2022
Here's our 2022 Agenda, just for you 🎈
This year's Naidex agenda was created with YOU in mind. After last year's show, we asked what you would like to have more of, and any new topics or perspectives you would like to experience. We have refined our theatres and elevated our content so that an enjoyable time is had by all!
From accessible buses to adaptive adventurers, a good night's sleep to a great performance! There's something for everyone.

We look forward to welcoming over 100 speakers to our theatres at Naidex. Here we give you a taste of what's to come, but visit our Speaker page for more information.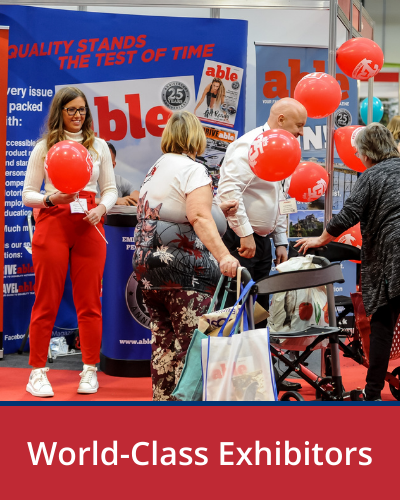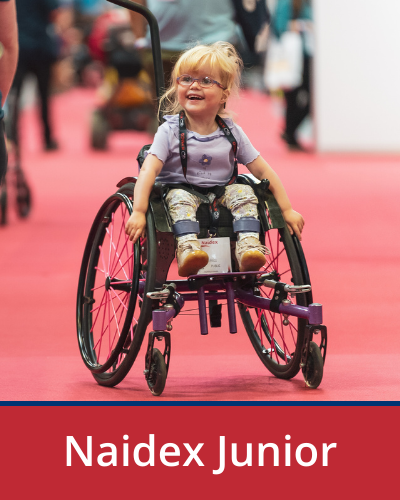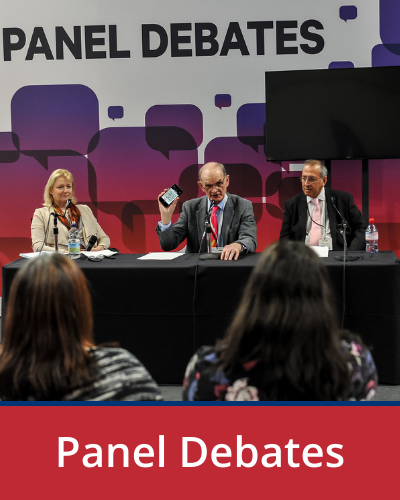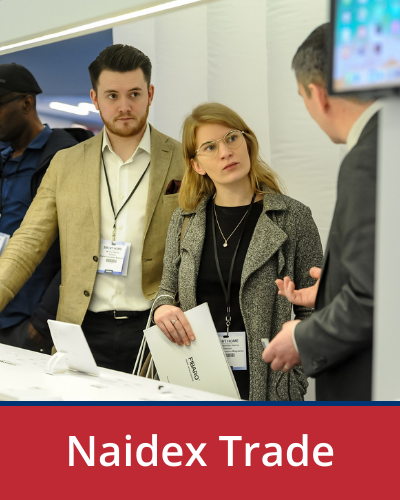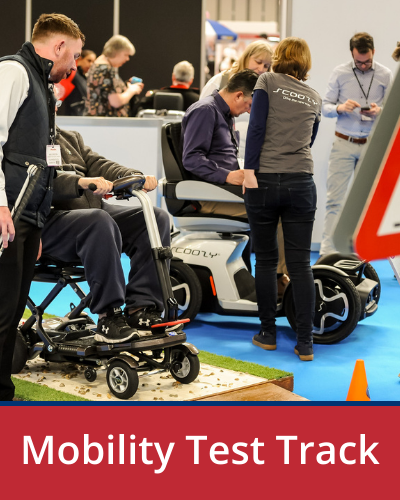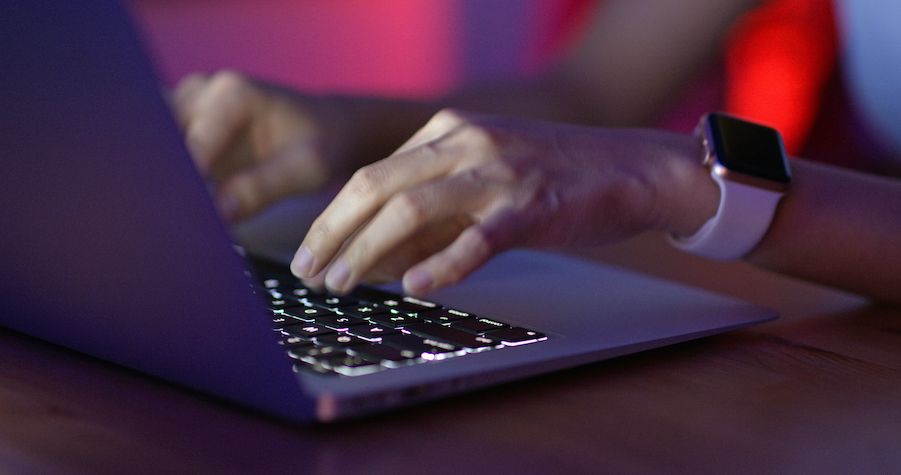 Our aim is to make our events accessible for all and that includes both our physical event and our online experience. If you want to find out more about accessibility at our event in July, please visit our Event Accessibility page.




What People Say About Naidex
I feel it's a really important show for not only disabled people themselves, but also the industry, which I've only discovered recently it's pretty huge as far as, you know, adaptations, wheelchairs, scooters and also therapeutic offerings as well. I've always found something that I didn't know existed.

It's a great forum, whether you're an established business or you've got something new to bring to the market. This is where your audience are at, I think it's brilliant! Year on year it's got better and bigger and it's so relevant. You can get all of the advice you need under one roof.

The quality of Naidex show is excellent. Not only are we showcasing our product, meeting prospects, but we as a team, learnt a lot from the experience, from the stories our visitors shared with us at our stand.