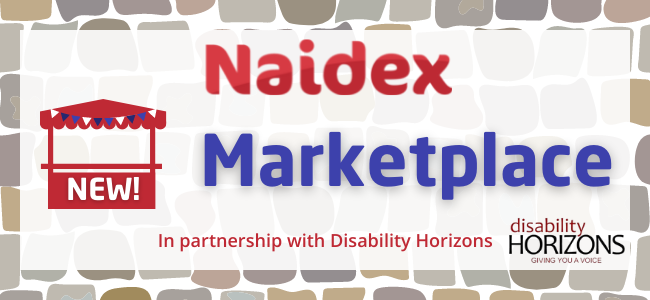 We have some exciting news! Naidex are partnering with our good friends at Disability Horizons to bring to you the Naidex Marketplace!
This is an area of the show where you can find smaller and affordable daily aids, tools, and resources to take home with you from the show.
The Disability Horizons online shop was launched two years ago with the aim to achieve two things:
To sell invaluable products that help to make the lives of disabled people easier and empower them to live the life they choose.

Support disabled inventors, entrepreneurs and business owners, selling innovative products that truly help to change the lives of disabled people.
Now, we are bringing the Disability Horizons online shop to the real world at Naidex, highlighting brilliant products that have a genuinely positive impact and cost as little as £5.
Come and join the marketplace on 6th & 7th July!