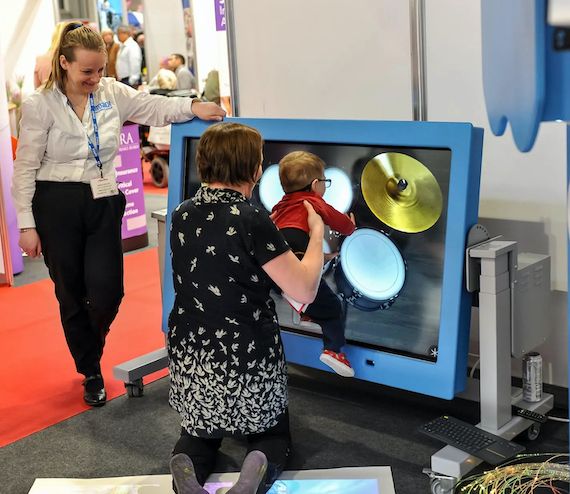 According to GOV.UK, 800,000 children in the United Kingdom have a disability.
At Naidex, we believe that having the right support and solutions when you're a child with a disability makes a tremendous difference.
Welcome to Naidex Junior!
Discover the best solutions created with children at heart
Engage with the creators of the most advanced technology on the market, while receiving informed advice from true professionals who can help you make a difference and change some young lives!

Try before you buy and immerse yourself in the sector's latest innovations
We want to put you face-to-face with the creators of the latest solutions for children with disabilities, ensuring your child has the biggest head start possible in their young lives!


Carers & Foster Carers - Occupational Therapists - Children and Young Adults - Paediatric Carers & Therapists - Equipment Store Owners & Managers - Parents - Healthcare Professionals - Physiotherapists - Mobility Dealers & Retailers - SEN Co-ordinators & Teachers - Nursing Professionals - Social Workers - Rehabilitation Therapists - Local Authorities


For sponsorship and exhibiting enquiries within Naidex Junior, contact sales@naidex.co.uk or call +44 (0) 208 126 4852.