The Naidex Virtual Series
Free online learning & networking
We've been working hard with our partners and collaborators to determine how we can best ensure you are receiving the support you need. So, we're bringing you Naidex Virtual!
The Naidex Virtual Series brings you a wide-ranging programme of free online informative in a variety of formats. Our virtual programme is hosted by industry leaders with the aim of providing valuable information, the latest innovations and support & advice on the most pressing challenges you're facing.
If you would like to stay up to date with our programme of events and latest launches,
join our community today.
Introducing... the Naidex Virtual Series
Naidex Virtual Event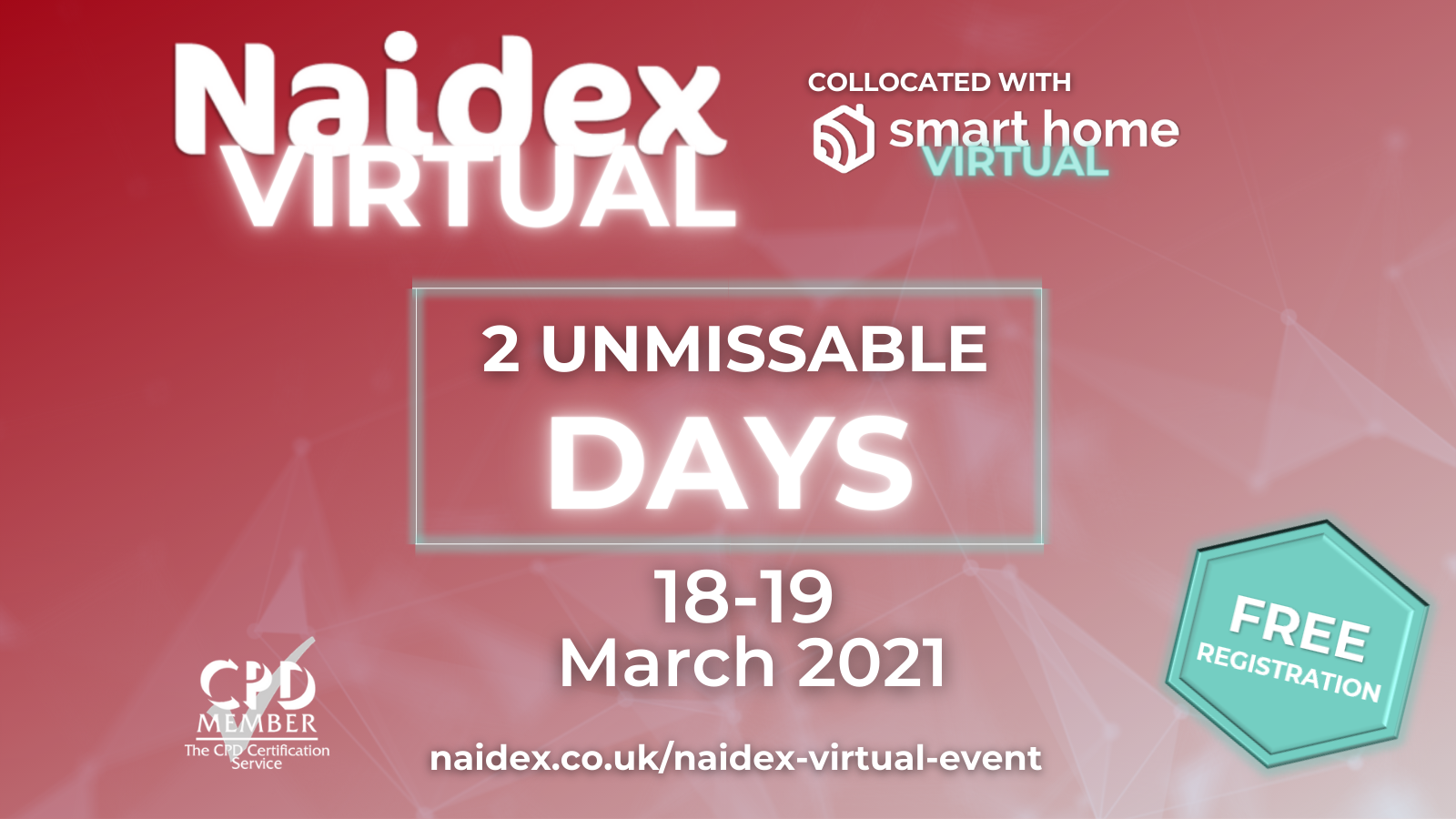 Naidex is Europe's most established event for the independent living community and we are now bringing it to you, virtually!
Join us for 2 days of free advice and education on the most pressing challenges you're facing. Meet virtually with suppliers that can help overcome these challenges and benefit from networking opportunities.
Naidex Virtual Webisode Series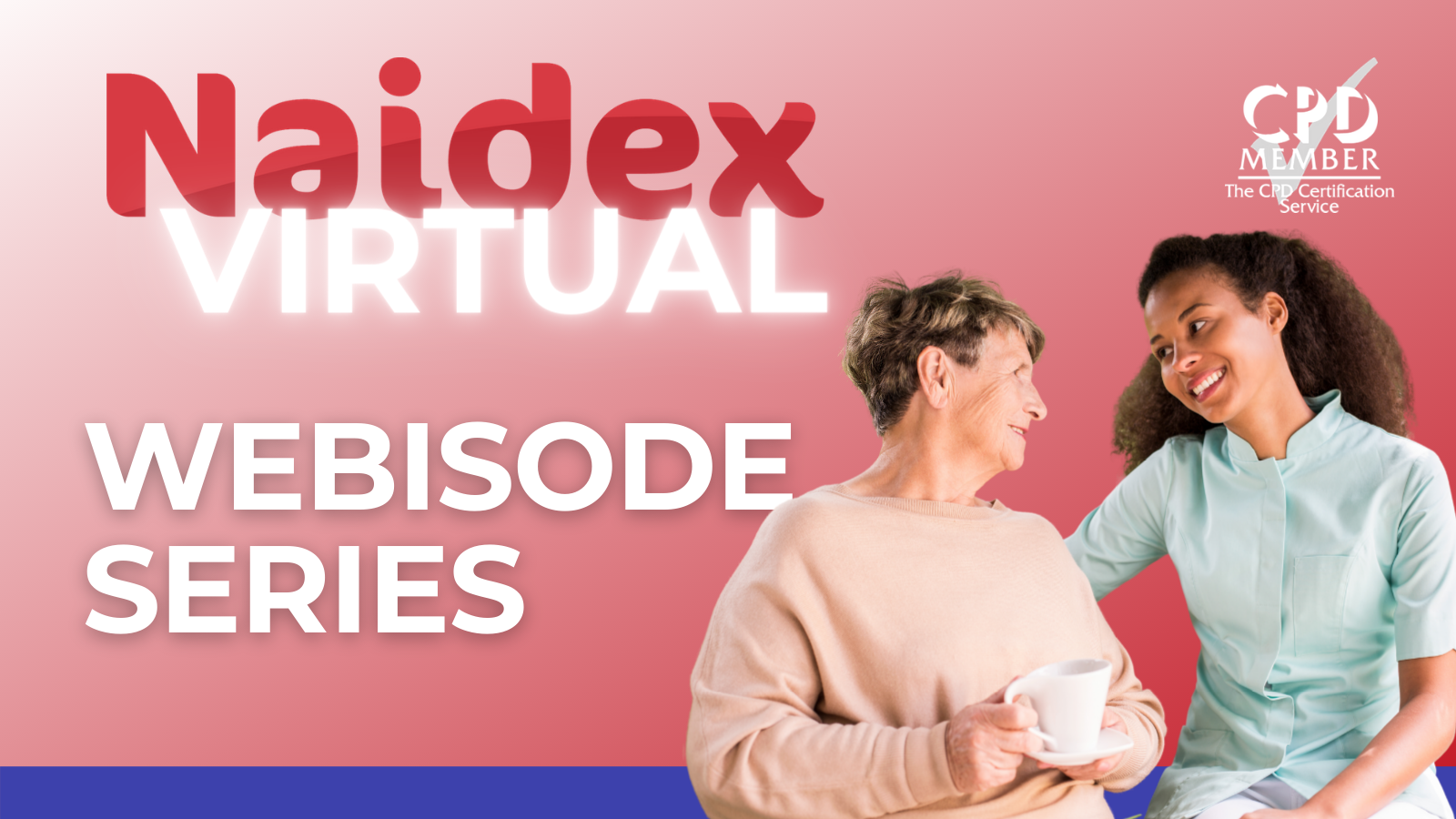 Focusing on the most pressing topics facing the independent living and healthcare industries, the Naidex Virtual Webisode Series brings you bite-sized live seminars of 15-20 minutes
We package these together to provide learning and answer key questions and challenges you are facing, in just a few hours.
Naidex Virtual Series Programme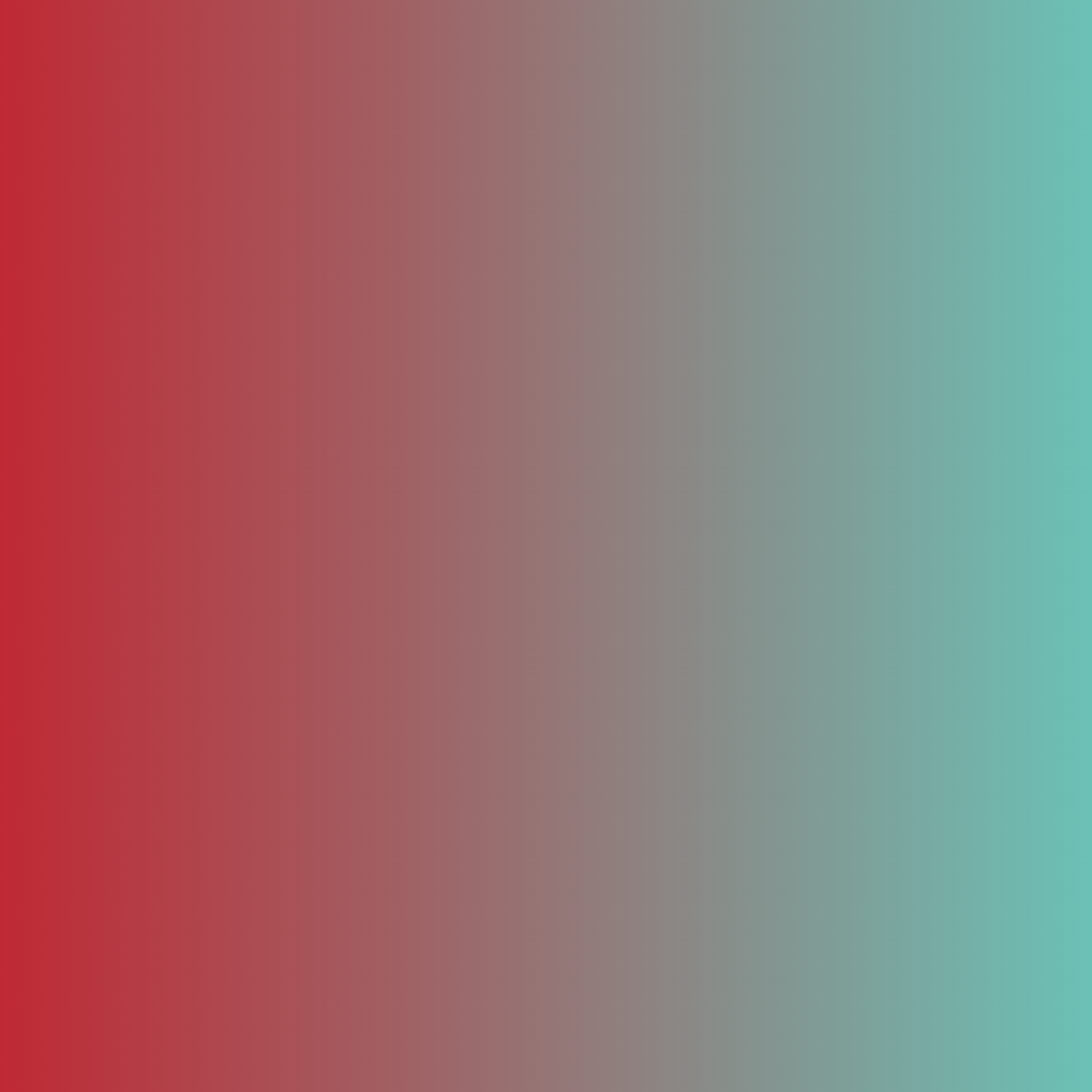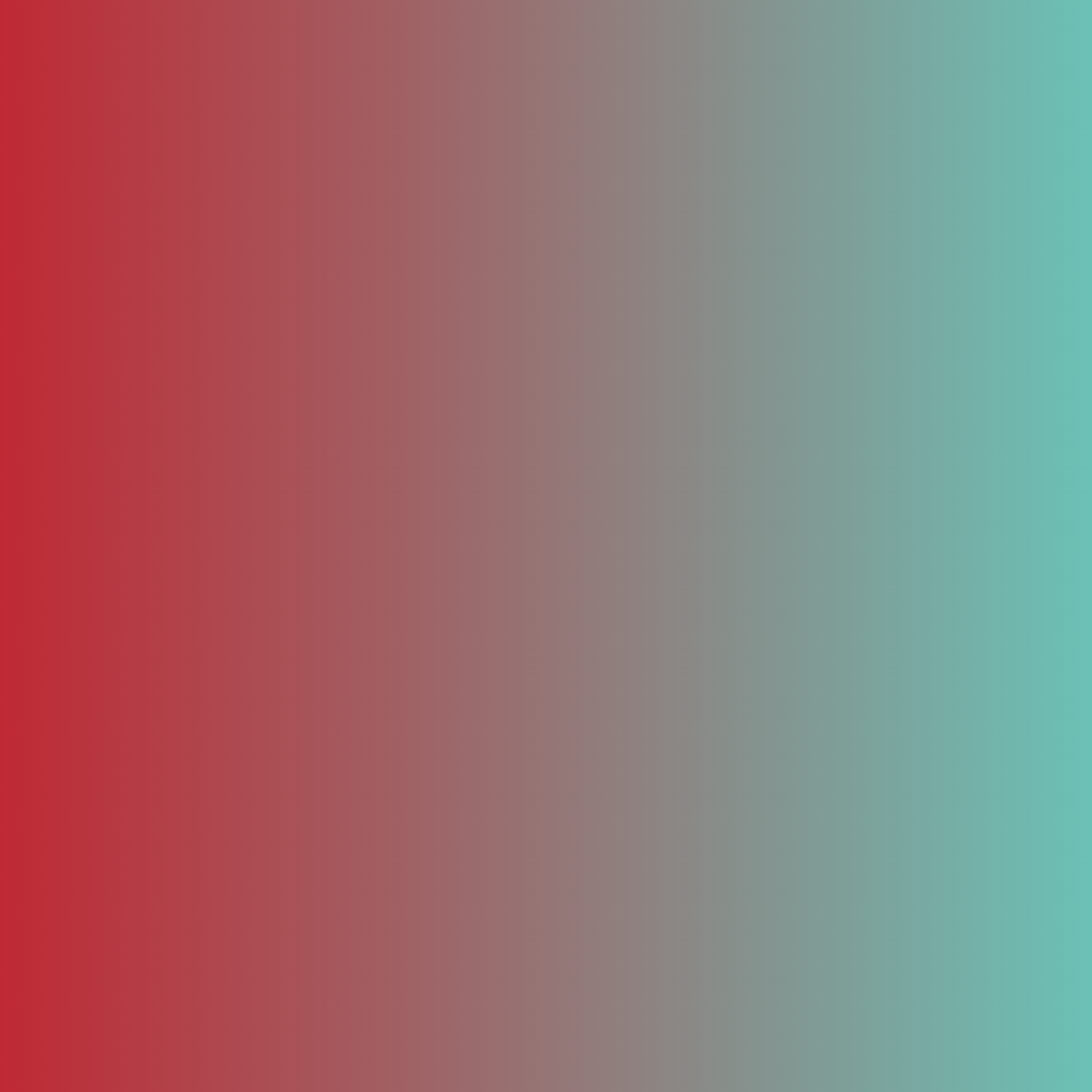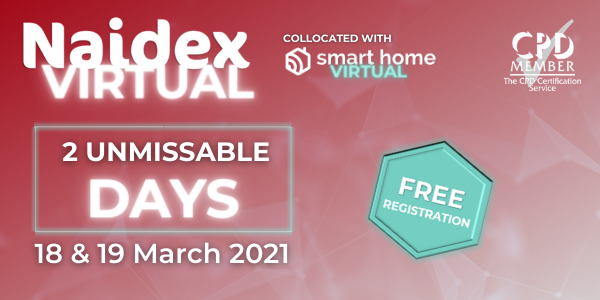 Naidex Virtual Event
18th & 19th March 2021
Sign up to access over 70 seminars and demo sessions from across the UK, all available virtually at your convenience.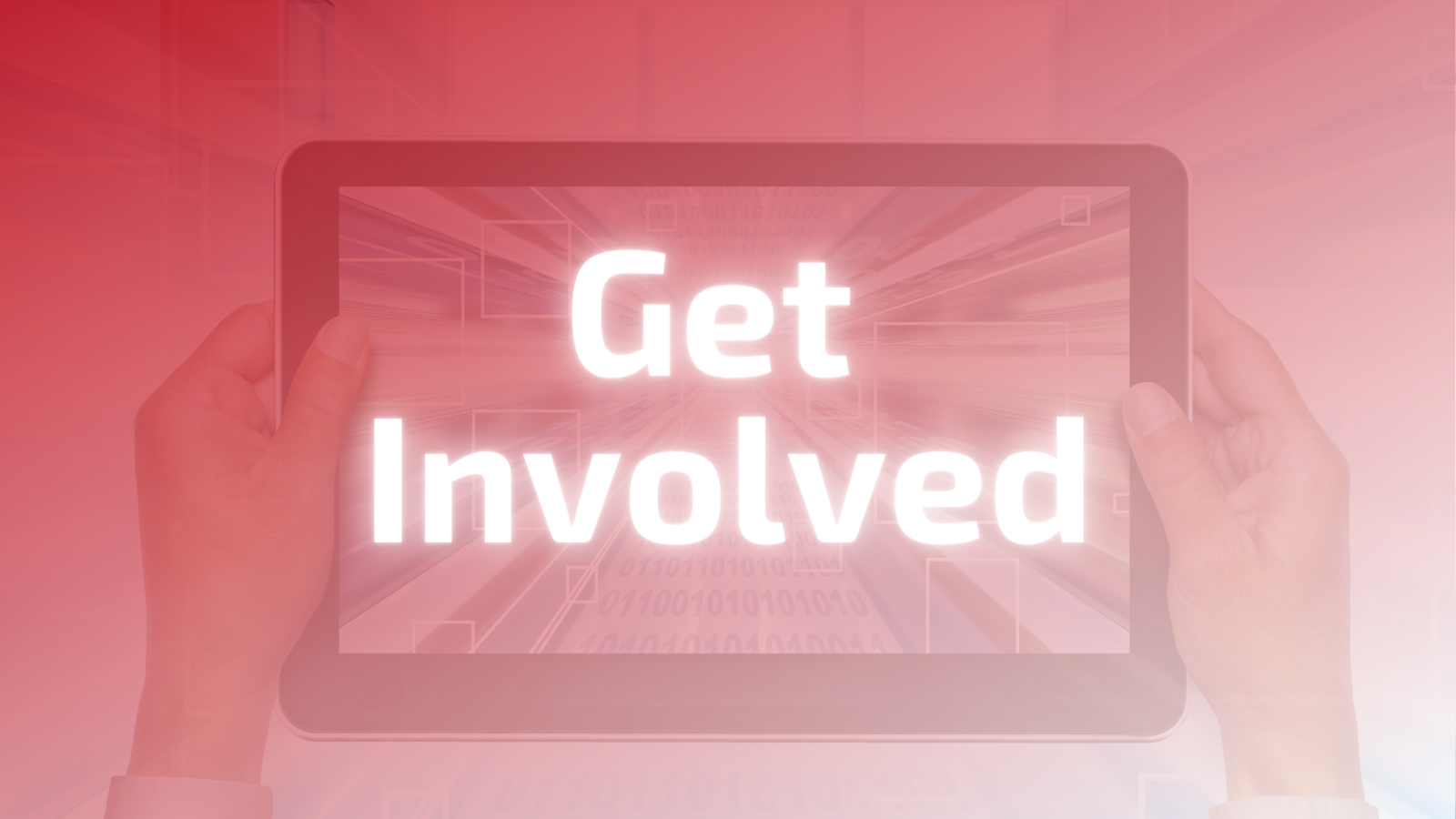 If you are interested in taking part in the Naidex Virtual Series, we offer opportunities for exhibitors, speakers and sponsors. Please contact our team:
For exhibiting, demos or sponsorship opportunities
E: sales@naidex.co.uk
T: +44 (0) 208 126 4852

For speaking and seminar opportunities
E: marketing@naidex.co.uk