Moving & Handling Lab
The dedicated Moving & Handling Lab will provide healthcare professionals and carers with two days of fully focused, interactive and CPD accredited demonstrations. This will include crucial knowledge, progressive techniques and the expertise needed to effectively and safely support and transport individuals with disabilities or special needs.
Experts will provide interactive training sessions in the field of hoisting, dementia and manual handling, toileting slings, single handed care, plus size handling, rehabilitation, postural management, professional integrity and more.
Learn how to effectively move and handle patients with the least amount of exerted effort, in a way that provides the utmost comfort and dignity. Whether working independently, with others, or with specialist equipment, recognise how to assess the level of risk for both you and your patients, ensuring optimum safety.
Live demonstrations

Interactive opportunities

Two full days of moving and handling agenda

CPD accredited seminars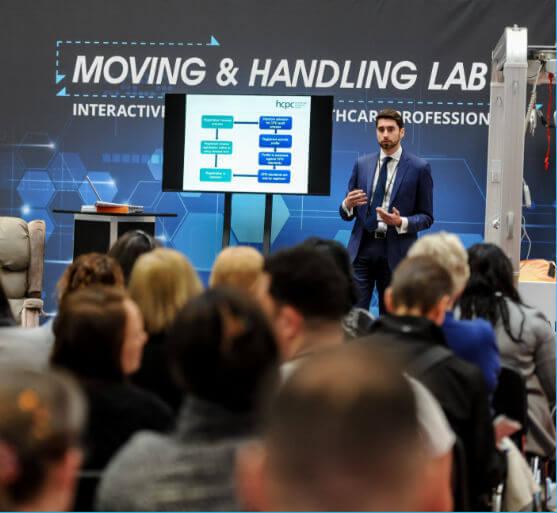 Full timetable coming soon!
For sponsorship and exhibiting enquiries within the Moving & Handling Lab, contact Naidexenquiries@roarb2b.com or call +44 (0) 20 3433 7558.