23 Dec 2021
2021 - Looking at the Positives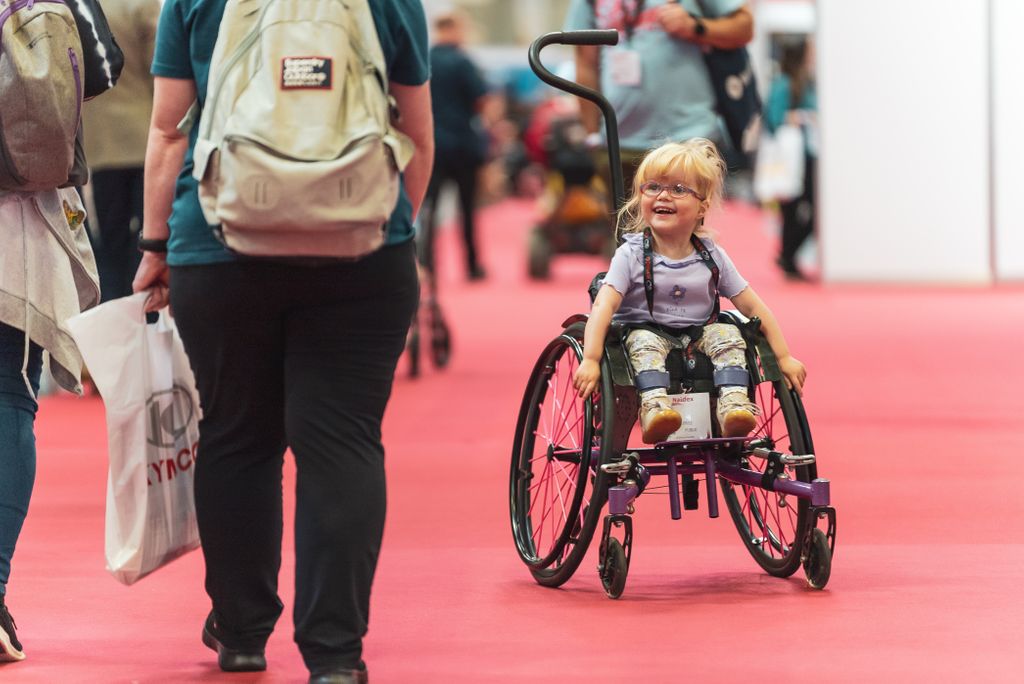 2021 has been a tumultuous year for the disabled community. Between managing lockdowns with minimal support and having to overcome accessibility barriers as the country reopened with strict restrictions, it would be understandable for members of the disabled community to feel disillusioned about the future.
However, it has not all been doom and gloom. We have selected a host of moments from 2021 that remind us why we have a good reason to be optimistic about the future of the disabled and independent living community.
Hot Octopuss becomes the first ever disability sex-tech company to exhibit at Naidex
Hot Octopuss is a pioneering company, of not only sex-tech innovation but also for breaking down stigma and demonstrating that society's belief that disabled people are asexual and are not interested in pleasure, couldn't be further from the truth. This subject was covered in the recent blog series in honour of Disability History Month that you can find here.
At Naidex 2021, Hot Octopuss Creative Director Kelly Gordon hosted an episode of the Pleasure Rebels podcast. Kelly is a full-time wheelchair user with SMA type 3 and throughout her dating life found herself in dangerous situations in the pursuit of a relationship. Kelly is on a mission to normalise disability and sex and to educate her peers around communication in the bedroom and hosting a live episode of the Pleasure Rebels podcast is just one of many great steps in that direction.
You can read the full blog piece here.
Naidex teams up with Recare and The OT Service to conduct wheelchair user research on behalf of the Ministry of Housing, Communities and Local Government
Richard Holland-Oakes, CEO and Co-founder of Recare commented: "We see this research by The OT Service at Naidex as vital in shaping the future of home life for people with disabilities. Ensuring individuals can thrive safely and independently is crucial for so many aspects of health and well-being.
You can read the full news article here.
Parallel Lifestyle team up with BAM and Hatch Enterprise for Persons with Disabilities Day 2021
Social enterprise Parallel Lifestyle have teamed up with sustainable active wear brand BAM, and the UK's leading enterprise support charity Hatch Enterprise to launch 'Purple Sock Day'
The campaign's aim was to raise greater awareness of disability inclusion and D/deaf and disabled entrepreneurs, with half of the profits going towards a new fund that will be used to provide grants to founders, professional advice, mentoring, networking opportunities and tailored business support across a range of disabilities.
Read the full article here.
Britain places second in the medal table at the 2021 Tokyo Paralympic Games
The British Paralympic team smashed the 100 medals mark in Tokyo this year, bringing home 124 medals, 41 of which were gold. The highlight of the 41 golds was arguably the men's wheelchair rugby team. They defeated a heavily favoured USA team in a nail-biting match to bring home the first ever wheelchair rugby gold medal for Britain.
The British team topped it off by beating the USA to second place in the medal table, finishing only behind China. It was an incredible achievement for everyone that was part of the team, and it shone a bright spotlight on the progress that has been made in disabled sport in the UK.
Read all about the team's achievements here
Rose Ayling-Ellis wins Strictly Come Dancing
Deaf actress Rose Ayling-Ellis and her professional dance partner Giovanni Pernice were crowned winners of BBC's hit show, Strictly Come Dancing.
No stranger to breaking barriers as the first ever deaf actress to play a role in Eastenders, Rose once again showed the country - and the world - that people with disabilities just need to be given an opportunity to shine.
We will never be able to measure the confidence that Rose has given to many others.
Read the full Guardian article here
The first ever disabled zero-gravity flight is a success
Pioneering space firm Mission Astro Access, seeking to change the attitudes around the barriers to becoming an astronaut, sent its first disabled crew on a zero-gravity flight.
The Mission Astro Access crew boarded a Boeing 727 for a parabolic flight, often referred to as the 'vomit comet'. One of the crew members Sina Bahram said: "It was magical! I've wanted to do this since I was four years old, but the underlying assumption was 'that's totally impossible'."
It is just another example of disabled people being able achieve goals that society assumes they can't when given the opportunity.
You can read the full BBC News article here.
Let's be Optimistic
We hope that the stories and articles above provide you with some good reasons to be optimistic about the future of inclusion, accessibility and prosperity of the disabled community.
Winning physically and mentally demanding competitions, travelling on a zero-gravity flight and out-doing the British Olympic team by 53 medals are all achievements that 'ableism' argues aren't possible. That's why Naidex has the slogan, 'Anything Is Possible' and the disabled community has demonstrated that in 2021.
Let's hope that 2022 brings more opportunities, positive discussions and inspirational stories. You can pre-register your free ticket for Naidex 2022 here.
From everyone at Naidex, have a safe and happy new year!