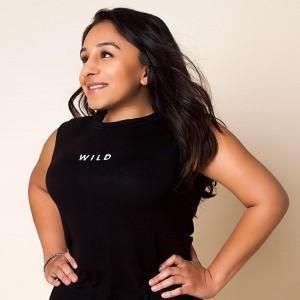 Shani Dhanda
Social Entrepreneur, Disability Rights Advocate, and Business and Culture Change Agent
,
Virgin Media & Diversability Card
Shani Dhanda is a social entrepreneur, disability rights advocate, and business and culture change agent. Listed as one of the UK''s Most Influential Disabled People, Shani is the founder of three initiatives, all united by the common purpose of empowering underrepresented communities:
1. Diversability Card, the UK's first discount card for disabled people aimed at reducing the financial pressures from the unavoidable extra costs of living with a condition or impairment.
2. Asian Woman Festival, the UK''s first-of-its kind event smashing stereotypes to empower and celebrate Asian women.
3. Asian Disability Network, an educational platform and support network for people who experience multiple types of stigma due to their ethnic and cultural identities.
Over the last 2 years Shani has worked with Virgin Media helping to transform experiences for disabled employees and customers, and is now a #WorkWithMe Ambassador supporting businesses who have committed to think and act differently about disability. Shani serves as Leonard Cheshire Disability trustee and an Executive Committee member of the Asian Business Chamber of Commerce. Furthermore, Shani is a member of the Greater London Regional Stakeholder Network bringing the voices of disabled people and their organisations to policy development for the Government's Office for Disability Issues. She is an ambassador at Valuable 500, Parallel London, an advisory board member for UnLtd as well as being an international speaker on disability and inclusion matters.