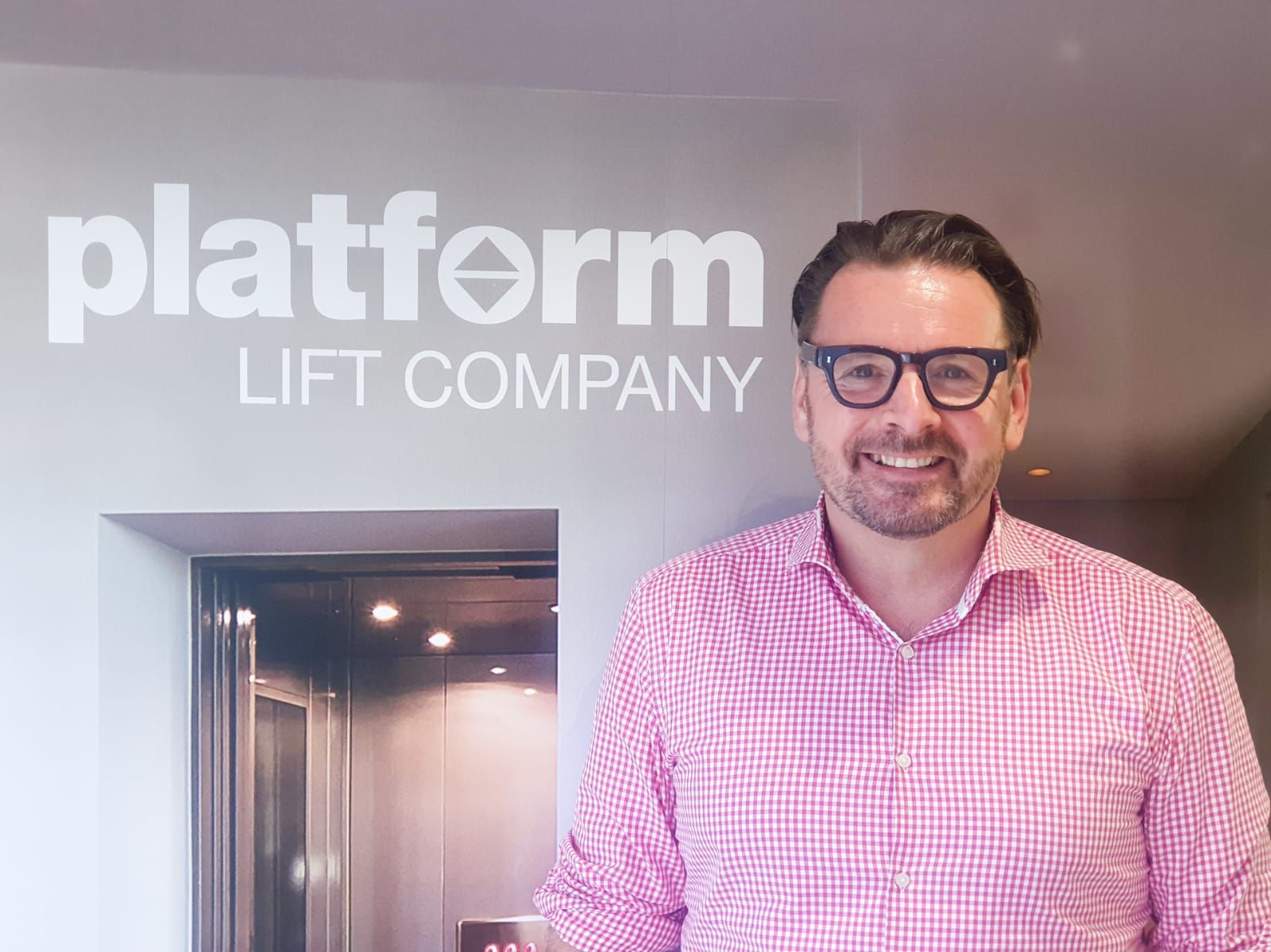 Sean O'Sullivan
Managing Director
,
The Platform Lift Company
Sean O'Sullivan set up The Platform Lift Company in 2001 with the sole aim of improving disability access by putting passengers at the heart of platform lift design. His mission was to change step free access from a 'steel box', often hidden at the back of a building to double up as a goods lift, to an aesthetically pleasing platform lift which could be installed front-of-house, to provide dignified access for all.

For over 20 years, Sean has worked hard to ensure his customers have access to the latest, most stylish, innovative, quality engineered platform lifts available. Sean has also developed a unique collection of residential platform lifts for easy living and for those looking to 'future proof' their homes.

Sean has successfully grown his business from a two-man team to having his own stylish offices complete with a showroom, a team of 20 staff and a network of sub-contractors. In between his extremely busy work schedule, Sean enjoys a round of golf, pushing himself to the next level of fitness at the gym and loves nothing more than putting on his gum boots to spend time with a menagerie of animals, especially his two donkeys.