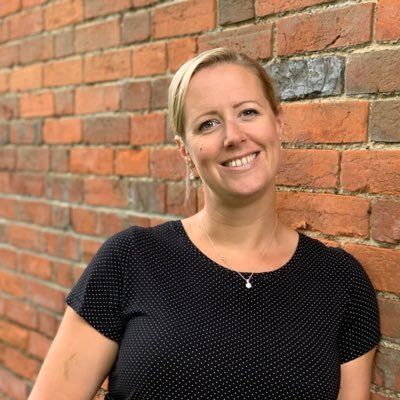 Naomi Riches MBE
Paralympic Gold and Bronze Medallist, 6 x World Champion, Guinness World Record Holder
In 2012, Naomi Riches achieved what most athletes only dream of; winning a Gold medal on home water at the London Paralympic Games. At just 8 weeks old Naomi was diagnosed with Achromatopsia along with a cocktail of other eye conditions; this means that she has no colour vision and is extremely sensitive to light. During her years in mainstream school she was severely bullied, and her differing needs were not well catered-for. All this led to Naomi under-achieving in many areas and left her with a deficit in self confidence. It was during Naomi's second year of University that she was offered the chance to try out for the Great Britain Adaptive Rowing Team. She seized this opportunity and just 4 months later became a World Champion in Great Britain's Mixed, Coxed Four.
Over the next 10 years ParaRowing developed into a full-time, Lottery-Funded Paralympic Sport, making its debut at the 2008 Paralympic Games in Beijing. Naomi was, in the words of her coach 'key in the development of Para-Rowing over those 10 years', winning 6 World Championship titles, Paralympic Bronze in Beijing and Gold in London. Naomi's journey was by no means easy, but she was always driven by a burning desire to prove a point; to prove that she is capable of significant achievements despite her visual impairment.
In 2016, Naomi decided to test her resilience a little further. As an athlete she had always completed in crew boats and wanted to take on a greater challenge on her own. Her goal was to row the length of the Navigable Thames in a single scull in an attempt to establish a new Guinness World Record. Naomi covered the 165 miles from Lechlade to Gravesend non-stop, in 47hours 59minutes and 54 seconds and set the Guinness World Record for the first and fastest woman to row the Navigable Thames. Naomi retired from full time sport in 2013 and began her next chapter in business working for Thomas International. The driving force behind all she does is to empower and enable individuals, teams and organisations to realise their potential and be the best they can be.