Native Hotels and Accessible Tourism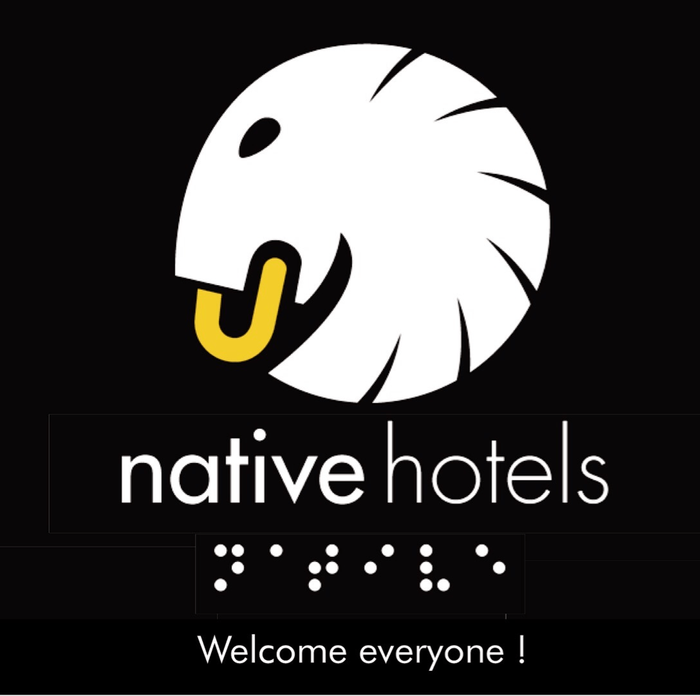 Native Hotels and Accessible Tourism is an NGO paying particular attention to ensuring communication thanks to a revolutionary website accessible for all users which provides the hotels of its network with new accessible devices and solutions. These include signage packs and door signs in Braille, designed with
Puntodis
, to help the visually impaired navigate through the hotel, its rooms and bathrooms. In the south of Morocco, Native Hotels have promoted a wheelchair to ride a camel in the desert for guests of the Kasbah Dar Daïf. Hotels can also use
avatars
with welcome and informative messages in international sign language, magnetic key information in QR code for blind and impaired vision users, the amazing
Chef's Voice
service which offers the menu to impaired vision clients at the restaurant, including a filter of intolerances, and much more. NATIVE has recently launched its new online platform offering a very high level of accessibility and 6 languages.
www.nativehotels.org
can be surfed simply by blowing on the microphone (each blow is a click of the mouse), making a sound or by touching any key -helpful for people with Parkinson´s disease or arthritis-. NATIVE is a promoter, tester and partner of the
InSUIT technology for web accessibility
, which will soon include the first accessible online booking engine equipped with a dual system of accessibility. About 400 million people cannot find information on a website because 99% of them are not accessible for blind or impaired vision users, colour blindness, arthritis, quadriplegia and other limitations. NATIVE is an active member of the European Network for Accessible Tourism ENAT and one of the projects promoted by the UN One Planet Programme for Sustainable Tourism. NATIVE has been a Finalist in Innovation for the World Travel and
Tourism Council Tourism For Tomorrow Awards 2017
. Also Silver Winner at the World Responsible Tourism Awards 2014 at the World Travel Market London and Winner of the Trophée Maroc du Tourisme Responsable 2014 by the Moroccan Ministry of Tourism, among others. The NGO is currently looking for a global partner to expand its systems worldwide.