07 Apr 2021
World Health Day: Building a fairer, healthier world.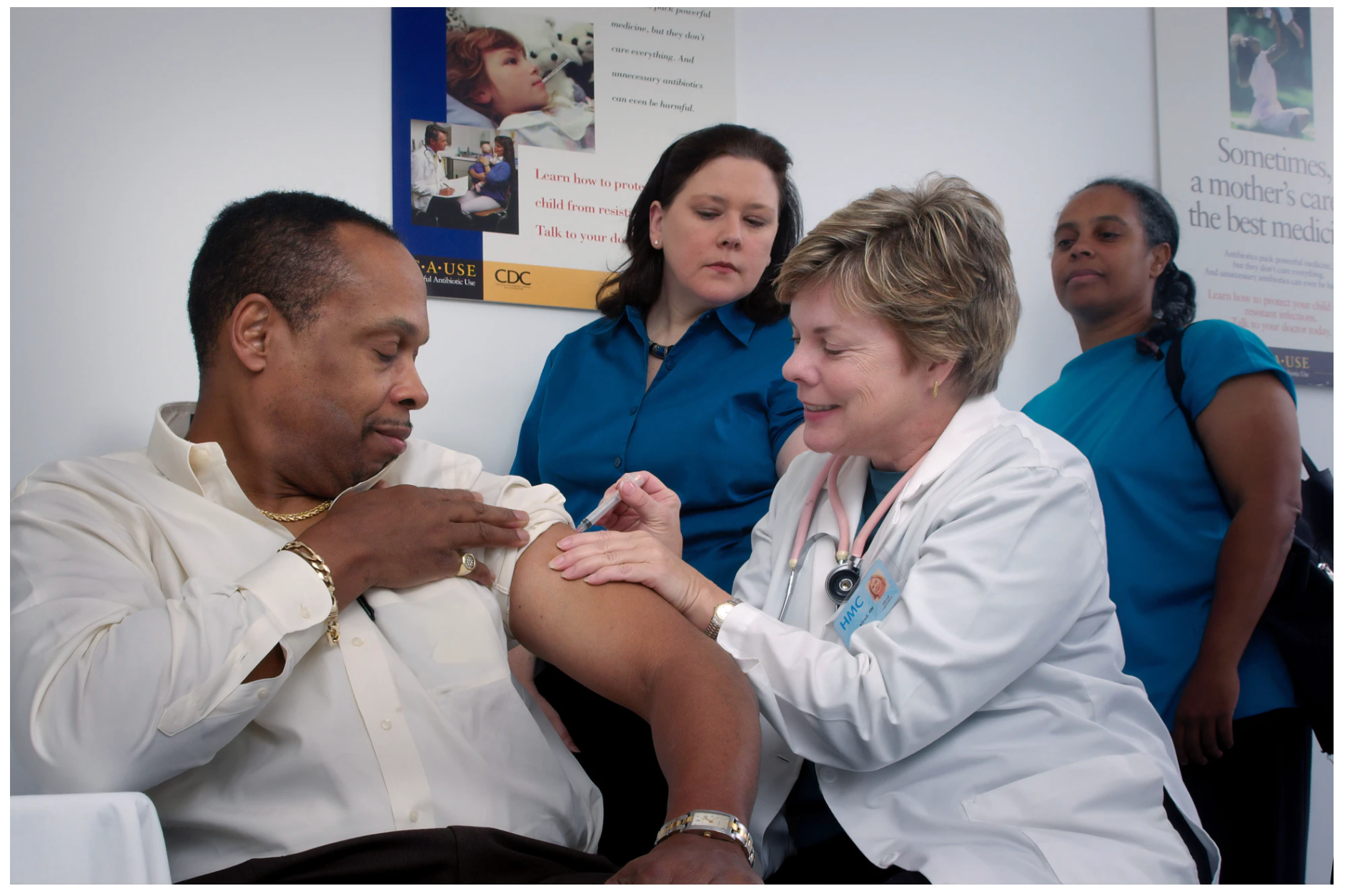 World Health Day (WHD) is a global health awareness day commemorated annually on 7th April. It is held to mark the World Health Organization's (WHO) founding and is used as an opportunity to draw awareness to a current and important topic within the medical world. [1] For over 50 years, World Health Day has been used to launch campaigns highlighting important health issues and this year, the focus is building towards a fairer, healthier world.[2]
Our world is an unequal one, inequities have always existed. Despite recent global improvements in healthcare, these gains are often not shared equally across both countries and communities [3]. The truth of the matter is some people can live healthier lives and have easier access to healthcare purely due to the conditions in which they were born and live in. The COVID-19 pandemic has highlighted that healthcare is fundamentally unequal. All of society was hit hard by the pandemic but the impact has been greatest on those communities that were already facing inequalities.
COVID-19 has had an unequal impact on disabled people who have been among one of the hardest hit communities. Worryingly, 6 out of 10 people who have died with COVID-19 are disabled [4]. This shows that as it stands, the current measures to protect disabled people are not enough and there is an urgent need for better support. Along with protecting vulnerable individuals from exposure, measures must account for the negative side effects of lockdowns and shielding. Reports show that some health needs are no longer being met with even some treatments being delayed or cancelled.
A crisis such as a pandemic, highlight the shortcomings and inequalities that exist in the systems designed to protect the vulnerable members of society. Recognising the impact COVID-19 has had on health inequalities and acting on this knowledge should be a high priority in tackling this complex and multi-faceted problem [7]. In their commitment to ensuring that everyone can realise the right to good health, there are four main areas WHO are urging global leaders to address this WHD to reduce inequalities.
First and foremost, WHO is urging governments to work together with affected communities to recognise and address the true root causes of health inequalities that exist there. Governments must also recognise that some of these issues may not entirely be health related however have still resulted in a rise of health inequalities. One thing is for sure, the impact of the fight against inequalities will be greatest when governments and communities work together. Secondly, leaders should place an emphasis on the timely collection of reliable public health data. By examining reliable date governments can more accurately identify the inequalities that exist across all population groups.
Third, the WHO claims that only when a whole-of-government approach is adopted can the root cause of inequalities be uncovered. Now, in the wake of the pandemic, investment in primary healthcare must be a priority and increase in order to ensure the future health of all. Lastly, WHO asks governments to act beyond borders. Only when we can tackle global health inequalities can we end the COVID-19 crisis. By ensuring the equal access to vaccines, tests and treatments, we can strengthen both our national and international battle against the virus.
Follow and interact with the World Health Organization by following #WorldHealthDay, #HealthForAll and #VaccinEquity and join the movement towards a fairer, healthier world.
1.https://www.who.int/campaigns
2.https://www.who.int/campaigns/world-health-day/2021
3.https://reliefweb.int/report/world/world-health-day-2021-together-we-can-reach-fairer-and-healthier-world
4.health.org.uk/news-and-comment/news/6-out-of-10-people-who-have-died-from-covid-19-are-disabled
5.https://www.ons.gov.uk/peoplepopulationandcommunity/birthsdeathsandmarriages/deaths/bulletins/deathsinvolvingcovid19bylocalareasanddeprivation/deathsoccurringbetween1marchand17april
6.https://www.ons.gov.uk/releases/covid19relateddeathsbyoccupationenglandandwalesdeathsregistereduptoandincluding20thapril2020
7. https://publichealthmatters.blog.gov.uk/2020/10/29/an-opportunity-to-address-inequalities-learning-from-the-first-months-of-the-covid-19-pandemic/