26 Nov 2020
When Struggle Inspires a Solution - a Tale of a Special Needs Mother Who Created Streetwear-inspired Adaptive Clothing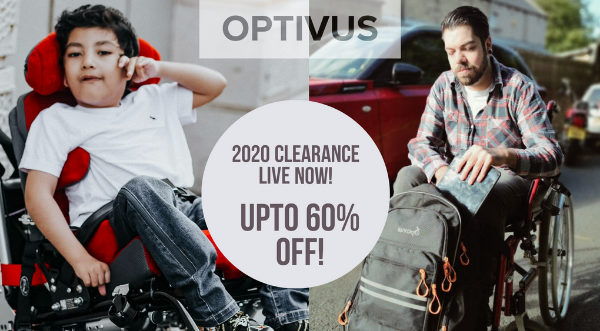 The fashion industry has shown a massive gap in the market when it comes to inclusive fashion. You can find a lot of small and large scale clothing brands in the market that offer unique and beautiful clothing however, what these brands lack, is a collection of adaptive clothing specifically designed for people with disabilities. Many people don't realise this, but the generic clothes we see in the market aren't ideal for everyone in society!
Every parent and caretaker knows the challenges of dressing a child or adult with special needs; this simple morning routine can take hours to complete. "As a mother, I would like this routine to be fun, memorable and stress-free. I want to spend more time with my child and offer him more choices in clothing so he can express himself. Unfortunately, there are none in the market, so I started sewing and adapting my little one's clothes and created designs that facilitate easy dressing and style." This is how Optivus started- Cristel Guzman Optivus founder.
The new fashion line grew out of Guzman's own struggles. Her son was diagnosed with Type 1 glutaric aciduria, a rare metabolic condition that doesn't allow him to synthesize protein and results in brain damage.
Diagnosed at the age of 10 months, he went from a normal baby to a severely disabled infant. Her child's stiff limbs and spasms turned what would typically be a 10 minute dressing routine into a marathon that could take up to an hour to complete.
People with disabilities face many problems when it comes to wearing clothes. Making them wear clothes that aren't explicitly designed for them which cause unecessary hassle for both them and their caregiver.
Optivus was created to be the very first customised and adapted streetwear fashion line dedicated to people with physical disabilities, specifically aimed at wheelchair users. It is inspired to make life easier for the user as well as the people who render the care. The company's garments are available for ages six to adult, and offer a solution to a time-consuming task that caregivers face each day. The magnet and touch closures turn what can be a problematic routine into a quick, easy and enjoyable experience. All the clothing items and accessories are manufactured with good quality in mind and taking into consideration the needs and best interest of the users. Optivus empowers self-esteem, self-acceptance and enables independence.
Optivus will always be inspired by its one promise to optimize existence and life showcasing ability not disability.