08 Oct 2020
The WHILL Model C – Driving the Powerchair Market Forward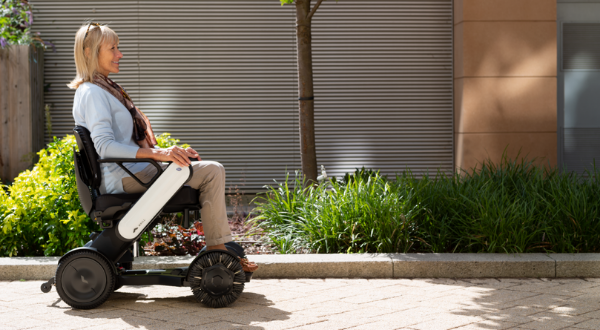 Our way of life is veering towards utilising technology to solve problems that simply didn't exist this time last year. Social gatherings are now on screen, where we go is monitored on an NHS app and shopping is an increasingly digital experience.
We already knew it of course, but now more than ever, technology matters.
Unforeseen problems apply to the mobility world too. Keeping a distance while being pushed in a wheelchair, for example, isn't possible. If your carer isn't from the same household, that could now potentially affect piece of mind just getting around.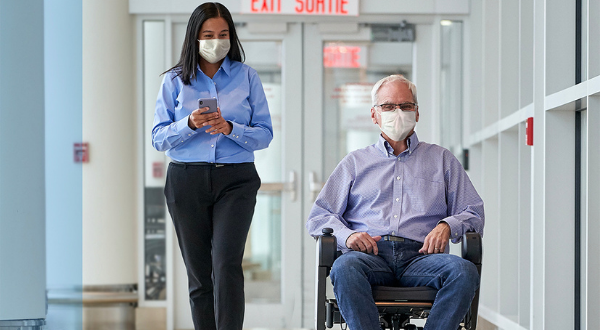 However, again technology can aid us. For this specific example, the WHILL Model C powerchair has the existing capability to be driven from an app on your smartphone. It means being able to be pushed by a healthcare professional or friend can be possible instead of relying on a household member.
Using Bluetooth technology to connect to the chair, the iPhone app displays an interactive image of the mouse-style joystick so it can be steered as if using the mouse in reality. The app can also monitor battery life in real time, lock and unlock the chair and drive it out the way when not being occupied.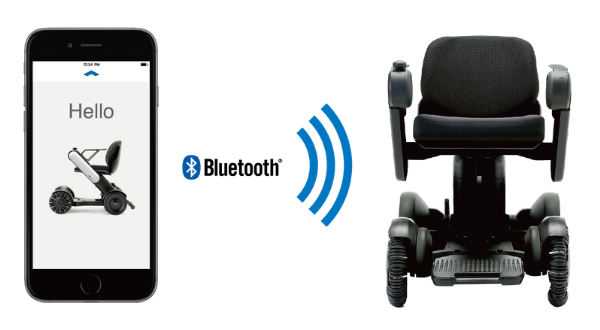 For users without carers, the WHILL Model C's smartphone app is still a convenient help. Former Olympian Judith Marshall says using the app allows her to park the WHILL out of the way when not in use, which she says is "a big advantage when living in an apartment".
University student Georgia Head uses the app instead to aid her student life. "I don't have to awkwardly move out of my chair and get into bed - I can just control it with the app and it will turn around," she says. "This is also really handy when I want to sit on an ordinary chair if I go out to eat at restaurants. I once had a lecture and I moved the chair to me using the app. My lecturer said, 'Georgia you're freaking me out! Your chair is so cool!".
It's not just the WHILL's smartphone app capabilities which can help in the current climate either. WHILL have been at the forefront of powerchair innovation with self-driving Model Cs trialled in airports across the globe. These support travellers with restricted mobility while maintaining social distancing, using sensors on the armrests to eliminate the risk of collisions.
Users were able to be driven to their gate and upon arrival command the WHILL back to its docking station by pressing 'return'. Eleven trials have been conducted in international airports so far, helping 400 passengers get to their gates.
For all that though, the WHILL Model C remains a powerchair for those who value style as well as functionality. The award-winning design has been praised by occupational therapist Ailsa Reston of RKS who notes potential mental wellbeing benefits its users – something that also matters more now than ever.
"From a mental health perspective, the design and styling of this powered wheelchair provides users with greater self-confidence and self-worth," she says. "They feel they are using attractive equipment that fits into their lifestyle and is not embarrassing. Therefore, this enables those users, who previously would not use a traditionally styled product, independent mobility in a powerchair that is modern, attractive and non-medical looking."
"The use of WHILL Model C has also benefited my clients greatly and has led to them being involved in more activities – improving their social interaction with other people and enabling them to participate in pastimes and hobbies," she continues. "The ability to participate in these activities improves a person's self-esteem and self-confidence, leading to greater psychological benefits." 
WHILL Model C owners agree, with dog walking, wheelchair tennis and access to local parks with the family all providing solace for some customers recently.
"I can go out on my own whilst social distancing to exercise my dogs, Tilly and Benny," WHILL owner Martin Warden says. "I take them along the local river [and] I can move around without the worry of falls. It fulfils my life as it gives me confidence to visit places and not worry about accessibility as its manoeuvrability is so fantastic.
"Having the WHILL packed in the back of the car, giving me the freedom to move around, makes me smile inwardly," he continues. "Why did I resist using a powerchair for so long? I thought I would look a wally – I do not – and life is so much easier. The battery range is more than ample for a day out and having a remote-control app to park when I have transferred out is so useful."
Judith Marshall competed at the 1972 Olympics, playing badminton and after mobility difficulties, is returning to the tennis court and beyond. "It's so hard for anyone to lose their mobility and independence, even more so if you play sport," she says. "Thank goodness I discovered WHILL online. I know it's going to help me back to physical pastimes as I am discovering wheelchair sports in my area. I've joined a local wheelchair tennis club and I am also considering wheelchair curling and shooting."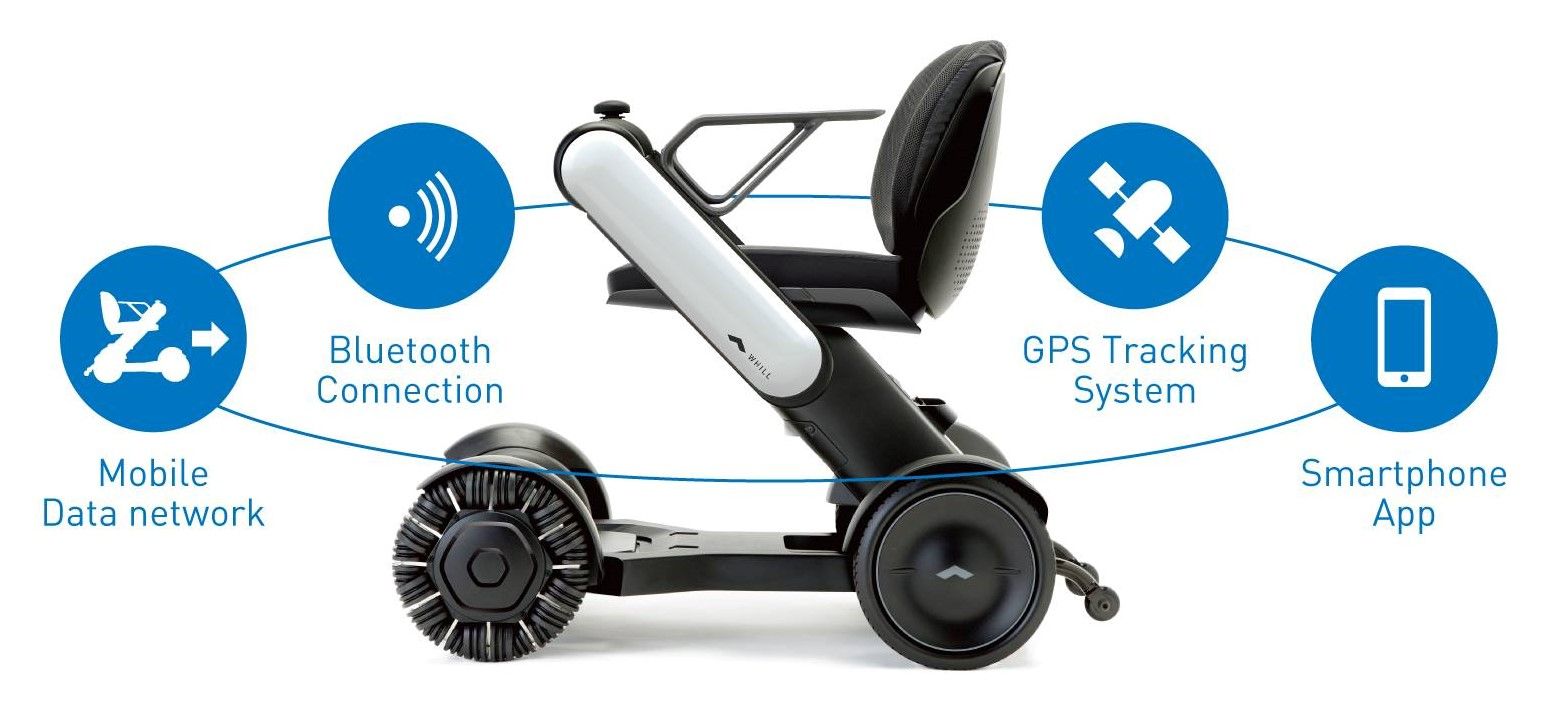 While our circumstances have substantially changed since the last Naidex show in 2019, like many aspects of life, technology may lead the way not only on a practical level, but for our collective wellbeing too.