23 Dec 2019
The Electric Wheelchair That You Can Take on an Airplane
According to the relevant regulations, most electric wheelchairs do not meet the air transportation standards. This means that when purchasing an electric wheelchair, you need to know the relevant regulations. What is the air transportation standard of electric wheelchair with lithium battery?
1. The passenger most remove the battery and carry the battery into the cabin, the rated watt- hours of each battery should not exceed 300Wh;
2. If is equipped with 2 batteries, the rated watts-hours is of each battery. The number of hours must not exceed 160Wh.
3. Each passenger can carry to one spare battery with a rated watt-hour of not more than 300Wh, or two spare batteries with a rated watt-hours of not more than 160Wh.
From the above terms, it is not difficult to see that choosing a lightweight folding lithium battery electric wheelchair or scooter is a good choice - Travel free with the new generation of intelligent lighter folding electric wheelchairs.
Foicare folding electric wheelchairs have CE,FDA,HMRS,ISO and Standard Transport Certifiates. Foicare Model P6 adopts a five-link folding design, small compact shape and weight only 20 Kg. It is equipped with a 24V10Ah lithium battery and can be used on car, airplanes, trains, subway, boats folding in one second.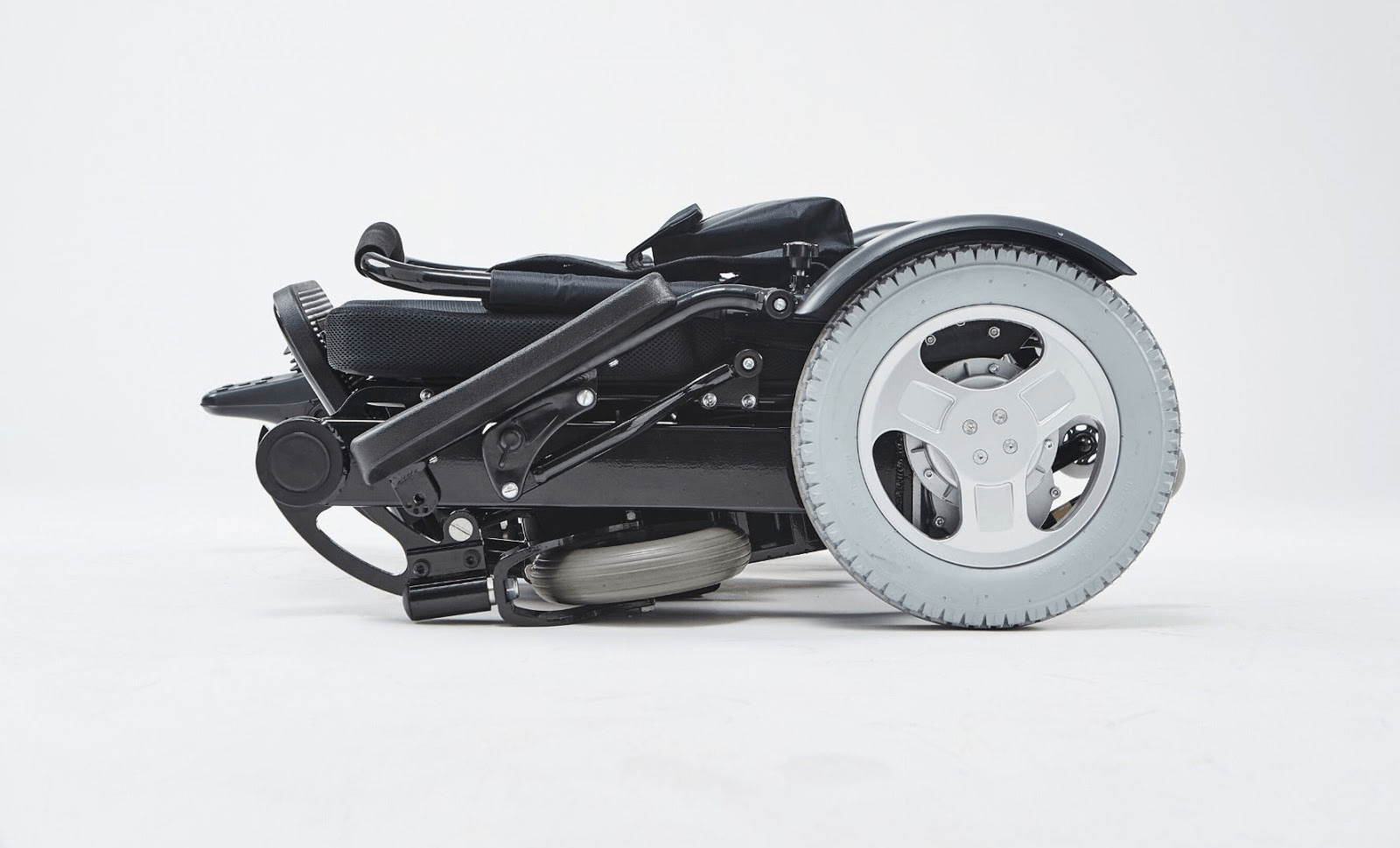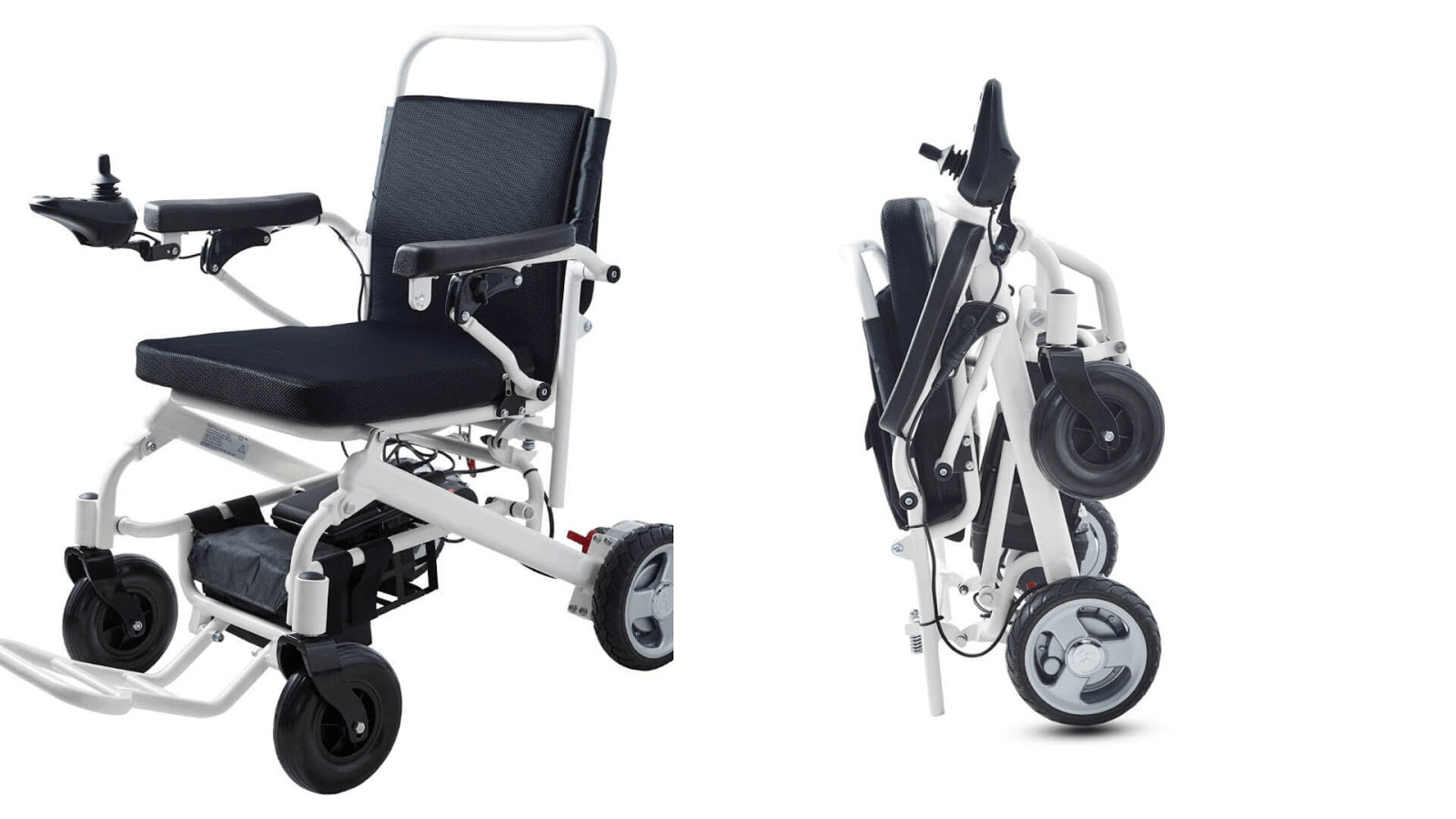 Now you can travel by aeroplane anywhere like Martin and Linda:
"My husband and I travelled to the Naidex exhibition last year in the hope of finding a lightweight folding mobility scooter as I am unable to take mine on our travels abroad by plane because the type of battery is not accepted, and this was hampering our wanderlust by having to drive everywhere.
I have Fibromyalgia, dilated cardiomyopathy and rheumatoid arthritis so a I needed something that was comfy, portable, light and easy to use.
I was adamant that I needed a mobility scooter and having looked and tried the scooters available, I still hadn't found the right one for me.
We passed the Foicare stand and watched the power chair being demonstrated and it looked just what I was looking for. But I was still looking for a scooter, but I thought I would try it anyway.
I needn't have worried. The easy, responsive controller. The compact and sleek design and the weight made it the perfect choice for me. I did go and look at other chairs ( by now all thoughts of a scooter had gone ! ) but came back and after a few wobbly trial runs bought one there and then. I felt safe and comfortable and in control
Since then we have been to Spain, Holland, Belgium and France with it and everywhere people have stopped me and asked where I got it from.
The battery comes out very easily, and the chair folds up so compactly that its easy to put into the boot of the car or take on our travels by plane and boat.
The aftercare has been terrific and my questions have been answered very quickly.
I still have my mobility scooter but now I have my electric chair, I can look forward to travelling to all the places I thought I would never get too."