03 Mar 2020
The Adventures of Grandad Wheels!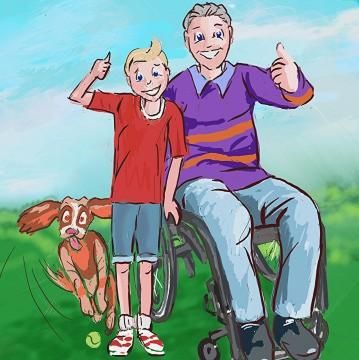 Paraplegic author Brian Abram is publishing a series of hilarious children's books about the adventures of a wheelchair-using grandad and his grandson. Based on his own experiences with his grandson, each story will tell the reader a little bit about what it is like to use a wheelchair. But more importantly, the stories will make the reader laugh out loud at the silly things Grandad Wheels and grandson Charlie get up to!
Above all else, these books aim to show that anyone in a wheelchair, whatever their age, can still have fun and be fun to be with.
In the first book Charlie is worried that his grandad is bored, so he decides to help him to have an adventure. And what could be more exciting than whizzing around a skateboard park in your wheelchair! "Charlie's Big Idea!" was published in November 2019 and none other than Sir Quentin Blake, world famous illustrator of Roald Dahl's books has said, "It's an impressive piece of work!"
"The Adventures of Grandad Wheels!" are cleverly written and beautifully illustrated books. And what's more, Brian is donating all the proceeds from sales of his books to two charities that support people who have suffered a spinal injury – the Spinal Injuries Association and Back Up. He made his first donation of £2,495 in February and there will be many more donations in the months to come as sales continue to grow.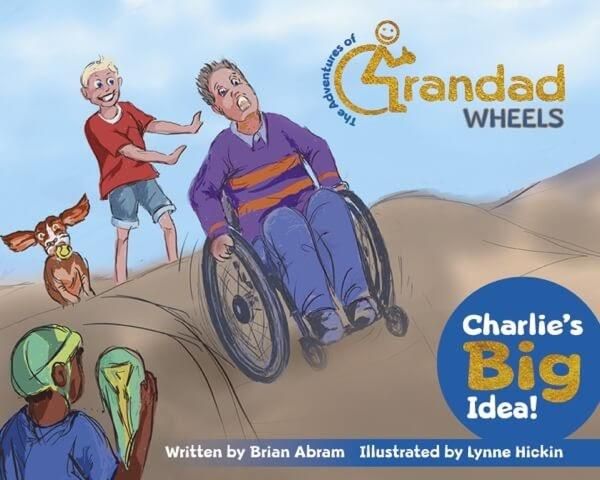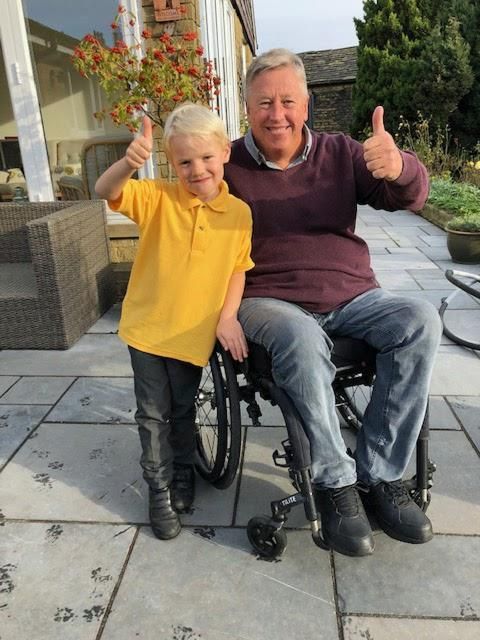 Brian is now taking his books into schools and helping teachers to raise awareness of the issues that wheelchair users face whilst having a whole lot of fun!
Brian is looking forward to meeting and signing books for as many people as possible at NAIDEX 2020 where he will be a guest of Loopwheels on stand N290.