23 Jun 2022
TGA Mobility Test Track to get everyone moving at Naidex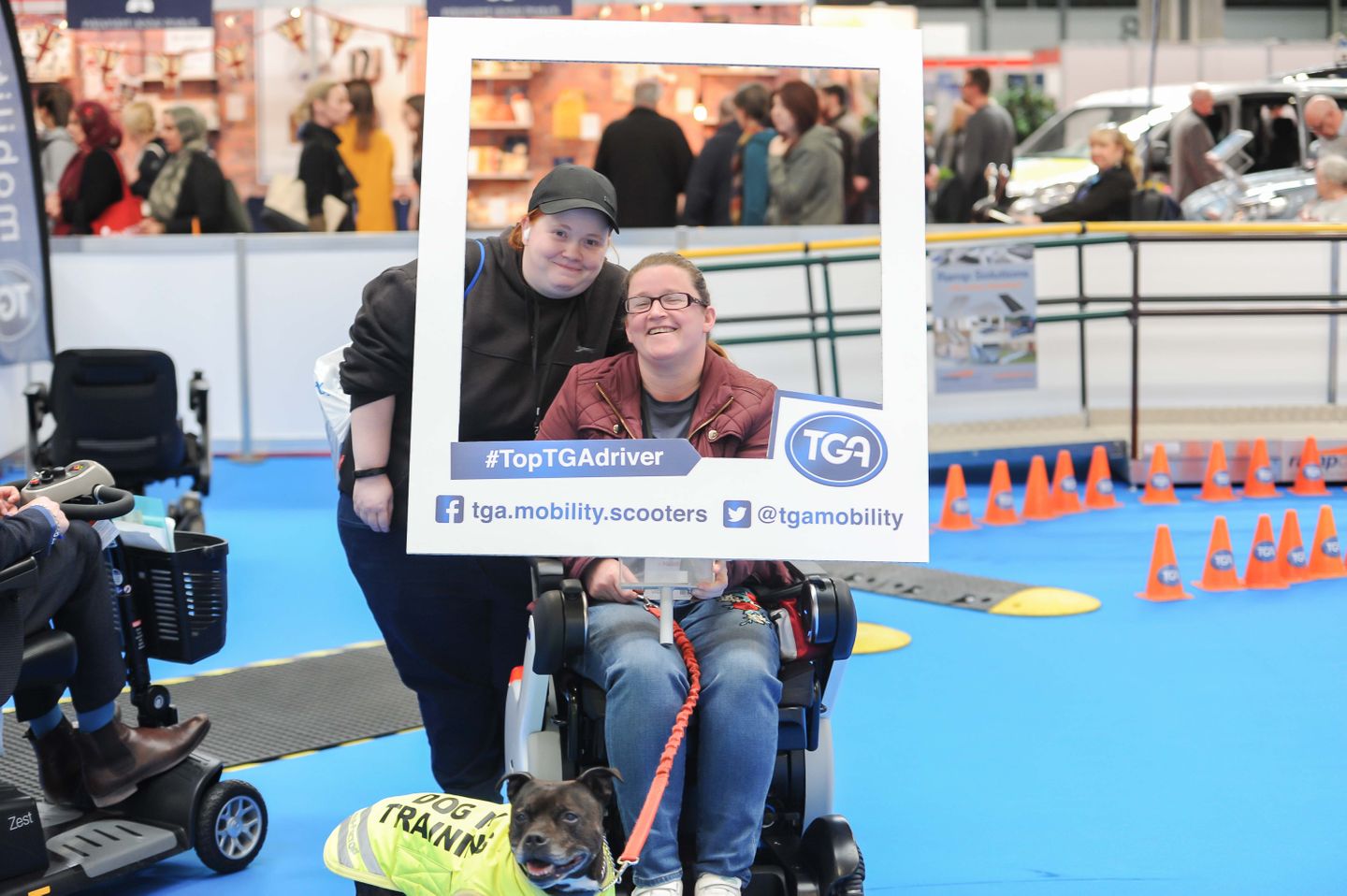 On the 6th and 7th July, TGA will be giving visitors to Naidex, NEC, the opportunity to drive the latest TGA mobility scooters and wheelchairs around its test track course with integrated exhibition stand (F70).
Since 1985, TGA has helped people to continue living when moving around becomes harder. This family run specialist provides mobility scooters and wheelchairs tailored to suit all kinds of people with all sorts of needs. Its products enable everyone to remain mobile locally or explore far and wide – whether that's around towns and cities, in the countryside or along the coast. At Naidex, visitors will be able to discover the right scooter for them and their lifestyles as they get hand's on around the TGA Test Track. Helped by knowledgeable TGA Mobility advisors, everyone will experience what it's like to drive with confidence over and around everyday obstacles, so their future freedom can be carefree.
Only by driving a product before buying can anyone be assured that it is right for them. Therefore, TGA is committed to offering test drives and quality advice, so independence and peace of mind are maximised. Naidex provides the perfect time to compare the whole TGA range all in one place – ready for inclusive days outs and barrier-free holidays. Scooters that are car boot and travel friendly through to larger offroad products will be on display, such as the folding Minimo Plus, feature-rich Breeze S4 scooter and hi-tech WHILL C powered wheelchair. Alongside these proven choices, TGA will be launching yet more trustworthy innovations including the folding WHILL F.
The new, award-winning WHILL F powerchair is lightweight, foldable and manoeuvrable. It provides the same performance and smart technology that WHILL is known for, but with a foldable design. It can easily be transported on buses, trains, and planes or in the boot of a car or taxi. Comfortable controls provide effortless steering and the removeable battery only weighs 6lbs. Like WHILL C2, WHILL F has connectivity so can be remotely controlled via a smartphone app. Available with five armrest colours, it can be personalised to individual tastes whilst offering a discreet and contemporary mobility solution.
In addition to its product line up, TGA will be showcasing its latest news regarding partnerships and charity initiatives. As the official scooter partner for Parkinson's UK, TGA will be proudly explaining how people with this condition receive a discount and why each sale generates a donation back to the charity. TGA's work with several National Parks will be highlighted along with its new relationships with Northern Rail and Transport for London – all focused on building accessibility awareness and confidence nationwide, so everyone can enjoy a great day out.