31 May 2023
Talking with your child about their disability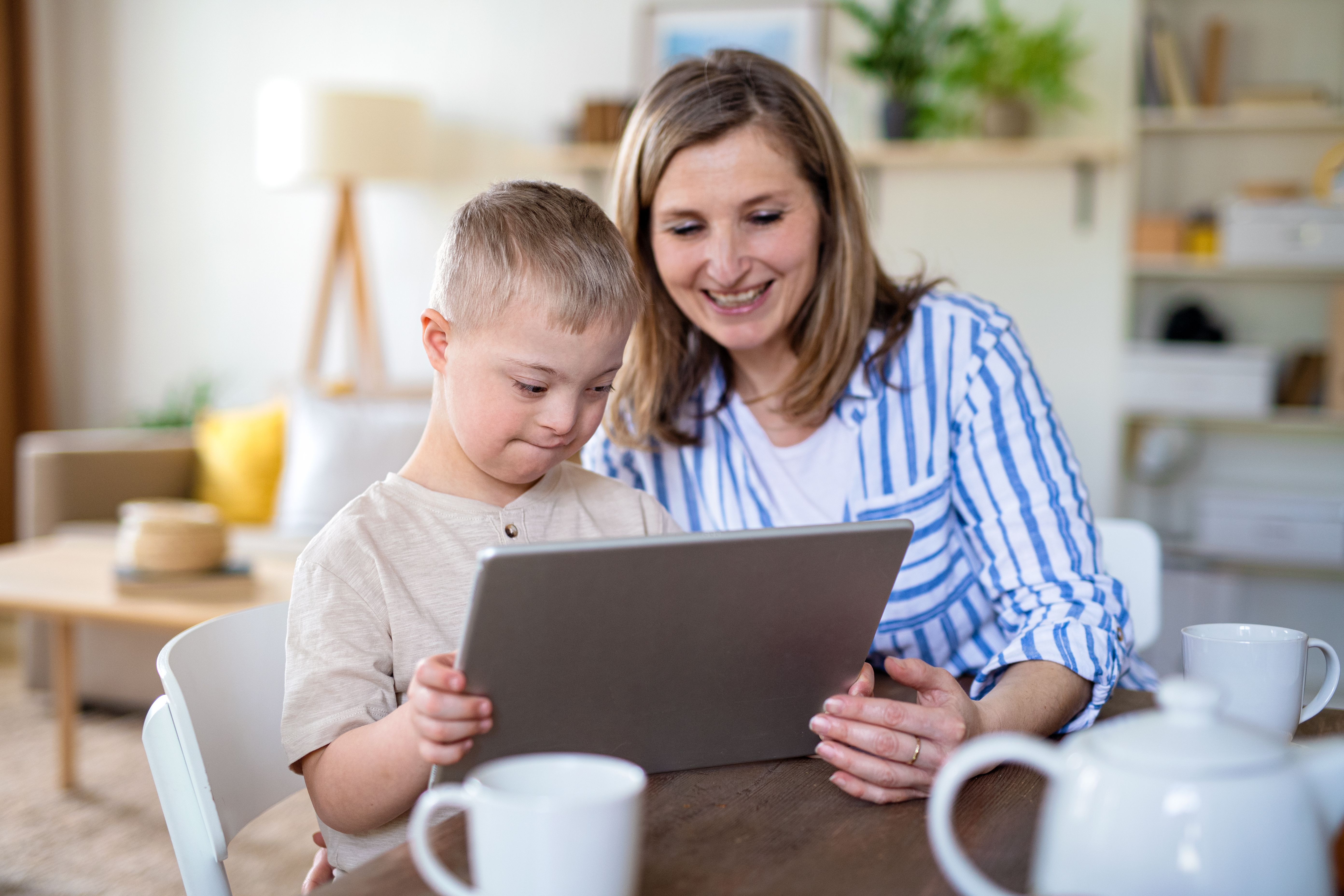 Being a disabled child is difficult. So, what do you say to them?
By editor of Able Magazine, Tom Jamison
Disabled children, depending on their age, intellectual capability and circumstances, can regard their disability in a variety of ways. What they all have in common though, is a need for their parents or carers to acknowledge it and help them to accept and understand what it means.
While there are all manner of devices and aids to help disabled children at Naidex, here are a few ideas to consider when talking to your child about their disability…
Respect
Just as you would with anyone else, look at them while you speak with them – this also means being on the same eye level, by kneeling down or using a chair, if they are a wheelchair user, for instance. Similarly, avoid patronising them by putting words in their mouth or not letting them express themselves. Acknowledge and accept their differences, just as you would anyone else's.
Ask questions
Rather than telling your child about themselves, it may be better to ask questions regarding how they feel. This can help you discover what their starting point is and how you might help them on their journey towards understanding.
Use language carefully
Using words to describe disability in overtly negative terms such as 'suffering' can start to chip away at how a person views themselves.
Remember what they can do, not what they can't
Talk about the things your child is good at, or that people like about them. This will build confidence.
Guilt and grief
Your child needs to know that they deserve love and affectation. Without this they can start to imagine that they 'deserve' to be disabled, as some form of punishment.
Science
Using an age-appropriate scientific explanation might be useful in keeping unhelpful emotions out of the conversation. For instance, if you express sadness or disappointment regarding disability, your child will inevitably share that viewpoint, perhaps leading to guilt.
Again and again
Be prepared to go over points you've made before, while adding in further information and meaning that they can begin to appreciate with age.
Regularly talking about subjects related to their disability will prevent taboo from developing.
Your attitude
Most important, is your attitude towards your child's disability. The way you react to the subject will heavily influence your child's view of themselves.
Actions speak louder than words. Take every opportunity to express love to your child and celebrate who they are.
What other children think
Children tend to start noticing differences by the age of four. It's clear that helping your child understand themselves needs to start early.
Giving your child self-confidence, based on facts, knowledge and affection is a good way to start them off.
…………………………………………………………………………………………..
Able Magazine is the UK's favourite disability lifestyle publication. For the full version of this article and many others, please visit: www.ablemagazine.co.uk