16 Mar 2023
Rollz brings revolutionary electric wheelchair to Naidex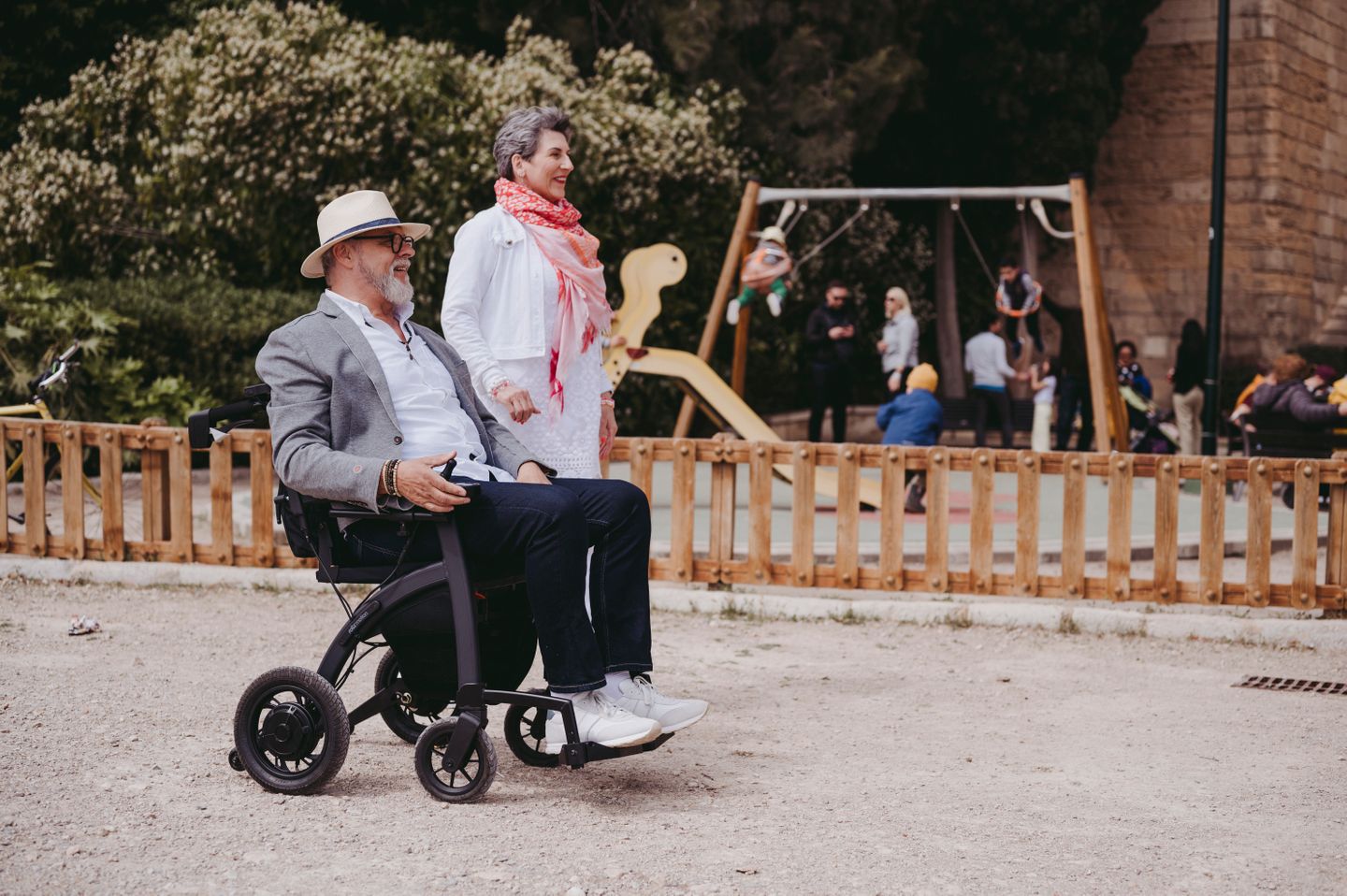 Rollz announces the launch of the Rollz Motion Electric, a game-changing rollator-electric wheelchair combo designed for effortless mobility.
The Rollz Motion Electric combines the stability of a traditional rollator with the ease of an electric wheelchair, making it the perfect solution for people who need support with their mobility but don't want to sacrifice their independence. This innovative design prioritizes durability and practicality, providing support for a range of mobility needs, from occasional assistance to wheelchair use.
Richard Zwart, Commercial Director at Rollz, says: "At Rollz, we are always looking for ways to improve the lives of people with mobility challenges. The Rollz Motion Electric is the result of years of research and development, and we are thrilled to finally bring this innovative product to market. With its intuitive controls and advanced features, we believe the Rollz Motion Electric will revolutionize the mobility aid market."
The Rollz Motion Electric is equipped with a joystick controller for independent driving with the wheelchair, as well as a push support option to ease the assisted transport chair. It features a unique folding system, allowing it to be compact and easily transported.
Come and see the Rollz Motion Electric at Naidex from the 22nd-23rd of March, stand G32.
Find out more about the Rollz Motion Electric at www.rollzmobility.co.uk.