01 Sep 2023
On the road: learning to drive with a disability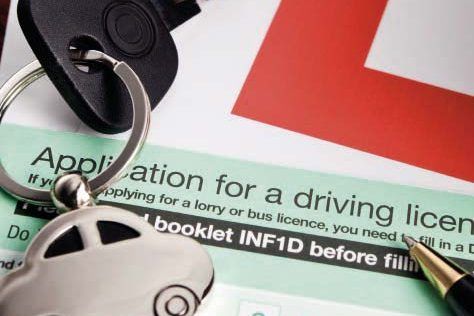 Learning to drive can increase and maintain independence, and with specialist instructors and adaptations, it could be more accessible than you think.
Driving is often tied up in people's identity and is essential to maintaining independence, it allows you to access day-to-day activities which can play a part in your mental health and wellbeing. It also offers more flexibility and peace of mind in comparison to public transport. From lessons to insurance, there are tailored services available to not only teach you how to drive, but so you are confident behind the wheel.
Learning
Learning to drive might seem daunting at first, but most learners need around 30 to 40 hours of lessons to reach test standard: that's the same as one full-time working week to receive a certification that will last you for life.
Across the UK, specialist instructors are trained to take your unique circumstances into account. These instructors will usually have adapted cars to help you learn for the first time or get back behind the wheel after acquiring a disability.
Driving Mobility run centres including RDAC in Solihull, and can provide information on motoring.
At dedicated centres like RDAC, occupational therapists work alongside experienced specialist driving instructors to assess clients and ensure their needs are met. Clients can self-refer or be referred by healthcare professionals and organisations like the DVLA and Motability. The centre looks at someone's ability to drive along with adaptions, using a holistic approach to help get people on the road.
The adaptations available depend on your unique needs, but could include things like small grab handles and seats that swivel out of the vehicle to make transferring easier.
The Association of Disability Driving Instructors helps disabled people to learn to drive by connecting them with specialist instructors. You can search for instructors in your local area and access helpful advice on things like adaptations, returning to driving, and learning to drive if you are hard of hearing.
Once you have your license you have to notify the Driver and Vehicle Licensing Agency (DVLA) about any medical conditions or disabilities.
Cost and insurance
You could be eligible for funding to help you get your driving license through Motability. The charity offers access to mobility grants including the Driving Lessons Grant programme. This covers the cost of up to 40 hours of lessons through an approved instructor.
After you have passed your test, it's important to find insurance that is tailored to you. Insurers can't refuse car insurance or charge higher premiums to disabled drivers, but there are also specialist providers available.
Towergate Insurance and Adrian Flux both provide specialist insurance for disabled drivers.
Access advice on driving and funding at www.motability.org.uk.