28 Feb 2020
NHS Digital is Launching its First Accessibility Lab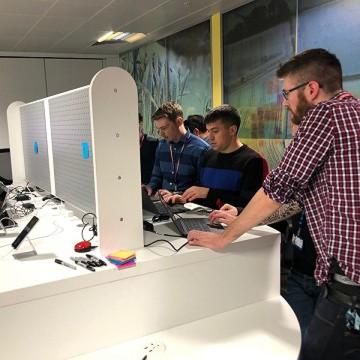 An exciting new collaboration between UX design and development agency Sigma aims to improve the accessibility of the NHS' digital services and health products.
The project will be the first Digital Accessibility Lab launched by the NHS. The dedicated lab will provide a space for developers and designers to test and improve upon the inclusivity of their upcoming technology. On top of this, the staff at the Accessibility Lab will help the NHS' digital team identify and fix the most common accessibility barriers in their current apps and websites.
In our current state, many websites and organisations have been increasingly prioritising the accessibility of their products and services. In the case of the NHS, this can become increasingly important due to the benefits their websites and apps provide. Millions of people in the UK look to the NHS as a key source of reliable health and well-being information, however, those with disabilities could find it difficult to access the NHS' digital service as easily than others.
The new facility will be based in Bridgewater Place in Leeds. From this place of operations, staff will create products that will not only meet the accessibility standards for websites and apps, but be encouraged to exceed this standard.
The NHS' Digital development team will receive extensive training on inclusive design testing and accessibility from Sigma, while the UX experts will educate the staff through the lab's software and equipment. With the collaboration having a collective focus on inclusivity for those with disabilities, the NHS digital staff will be well-tooled to open up their digital platforms for the wider public.
NHS Digital wants to make sure that NHS services, like their website and app services, are for everyone, and therefore available to everyone in almost every sense. Almost 20% of people in the UK have a disability of some kind, and these steps taken by the NHS shows a brighter future for those people who struggle with accessing important information and health products because of the bad design of the digital platform.