21 Mar 2022
New Product Launch… Introducing the Fundy Bed by Centrobed.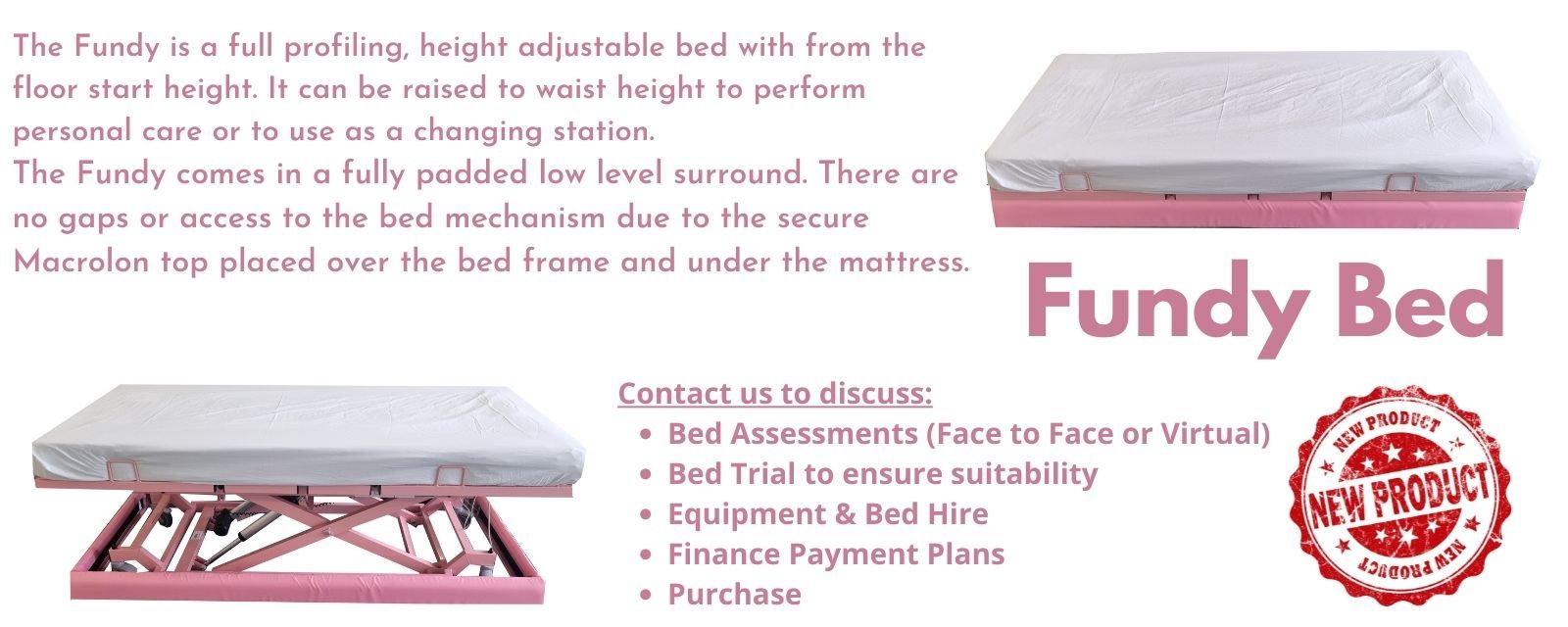 The Fundy is a full profiling, height adjustable bed with from the floor start height. It can be raised to waist height to perform personal care or to use as a changing station. The Fundy comes in a fully padded low level surround. There are no gaps or access to the bed mechanism due to the secure Macrolon top placed over the bed frame and under the mattress. There are no visible power cables or wires, the bed is operated via remote control.
The Fundy as standard comes at a starting size of 78″, however can be made to any bespoke specification to suit adults or children.
For more information please go to; https://centrobed.com/p/fundy-new-product
New for 2022 - Finance Plans now available!
We are delighted that we can now offer finance options available for our individuals with varying circumstances. You can pay in affordable monthly instalments to better suit your needs and budget.
We have partnered with Kandoo, a regulated credit broker to offer all our customers a range of highly flexible finance options. Kandoo is a comparison service that searches to find you the best Personal Loan option that's right for you.
The Benefits of choosing Kandoo;
They're FCA authorised: Authorised and regulated by the FCA and source funds only from UK-regulated lenders.
Simple approval: Simply fill in a quick form and if you are approved the money is paid directly into your account usually within 48 hours.
Who offers finance: Once you have applied for finance all your dealings are with Kandoo and they will resolve any issues or queries that may arise and can provide advice on finance where required.
Flexible loans: Loans from as low as £500 to £50,000 with flexible lending periods available.
The application process is very quick and easy and will provide you with an instant decision. The application process will not affect your credit history.
For more information please go to: https://www.kandoo.co.uk/personal-loans/kihto-healthcare or contact a member of our team who will be happy to discuss with you further. Please email sales@centrobed or call 01233 635 353.