28 Jul 2022
NEC welcomed the Disability Community in enjoyable annual reunion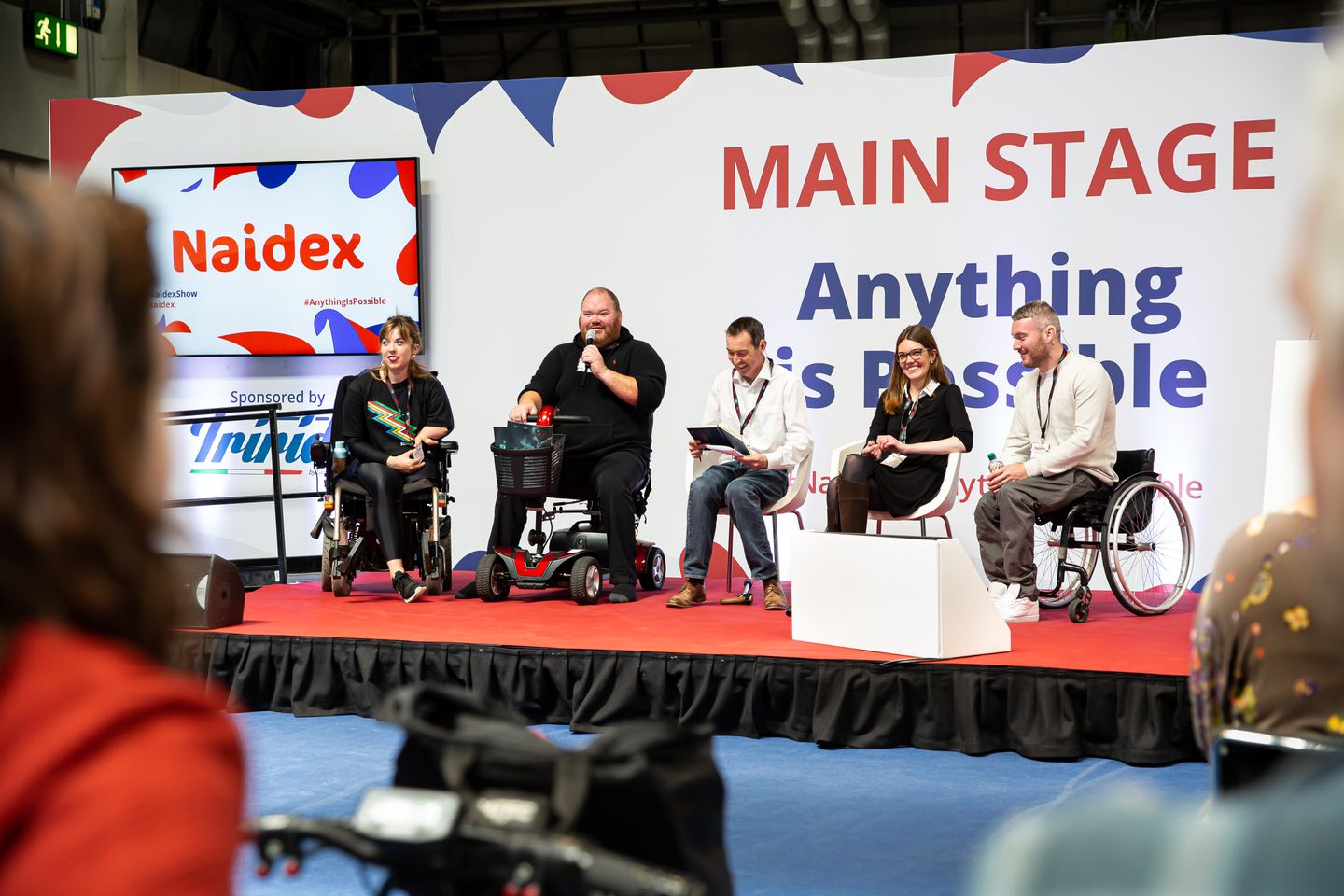 The flagship event of the disability community took place on 6th-7th July in the NEC Birmingham once again, with participants describing this year's edition as a "a fun day out" and "a great opportunity to see what's currently in the market".
With over 8,000 in attendance across the two days, Naidex provided a platform for the Disability Community and those who work within the community to explore well-rounded and holistic solutions to aid independent living.
The speaker programme brought thought-provoking discussion, first-hand experiences, and inspiring stories to the room, with the Main Stage hosting the likes of James Cracknell OBE, Baroness Tanni Grey-Thompson, adventurer Darren Edwards, Arsenal FC's disability access team, and a hilarious live podcast from The Grumpy Gits.
Exhibitors from every corner of the mobility and accessibility sector showcased some fantastic products, with a particular highlight from Able Magazine's 'Naidex Best in Show' winners, Precision Rehab, whose paediatric standing powerchair (Paravan PR35 S) shone through and impressed the judges.
Next year will bring more fun, features, and fascination to entertain adults and children alike, as well as keeping that all-important educational aspect of the show. The organisers, ROAR B2B, look forward to welcoming the community once again to Europe's leading disability event on 22-23 March 2023.