03 Feb 2022
Naidex Partners with The Grumpy Gits!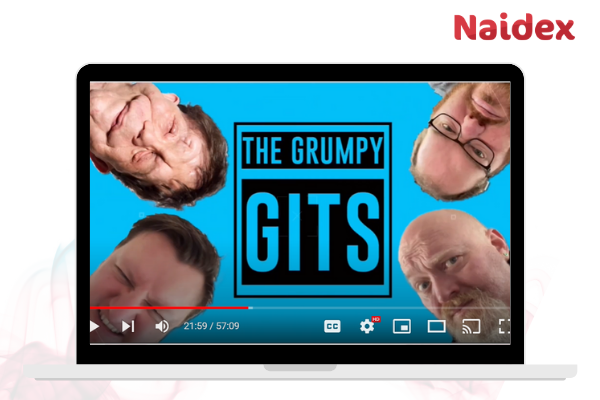 We are really pleased to announce that Naidex have partnered with The Grumpy Gits, the world's most listened to disability podcast! Presented by Adam Pearson, Simon Sansome, Chris Leasmith and Duncan Casburn, The Grumpy Gits are putting the world right on a regular basis, discussing everything from disability to the stupidest of questions.
Their most recent episode features some of our lovely Naidex team, Rosie and Gordon, introducing Naidex 2022 and what to expect in the summer, as well as Chris's stupid questions, the Australian government, Dr Erin Pritchard talking about M&S Midget Gems/Mini Gems, a positive story about Motability, and of course the ridiculous story of the week.
If you would like to feature your products or services on the show, please email grumpygits@naidex.co.uk for sponsorship opportunities.
Check out their latest episode here: https://fb.watch/aOH8BniPov/