16 May 2021
Naidex returns to the NEC, Birmingham on the 15th & 16th September for its 46th edition!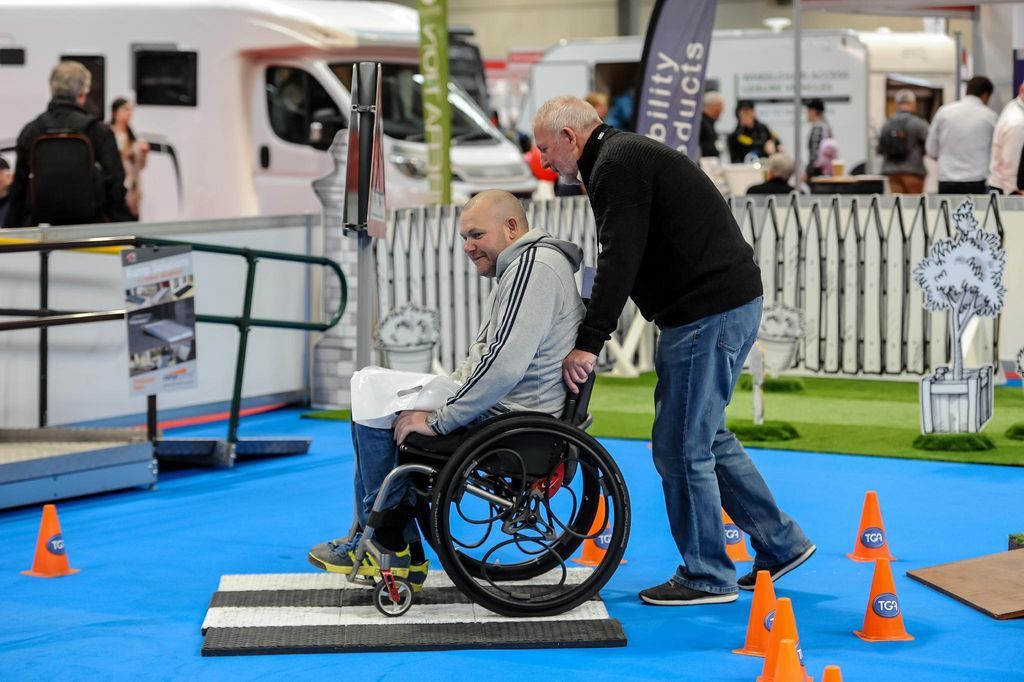 ROAR B2B is pleased to announce the return of a live Naidex event on the 15th and 16th of September at Birmingham NEC, their first face-to-face event since 2019. This event has been highly anticipated by the Naidex community since the first lockdown began in 2020.
Bradley Maule-ffinch, Group Managing Director, commented: "We are glad we can finally get back to doing physical events. We know that for our visitors, the networking is a huge part of what we do and it's been difficult to provide that same sense of comradery in the digital space. We're looking forward to having the independent living community together once again to share their knowledge and expertise, to support one another and to have a good time!"
Naidex caters to three main audiences: people living with health conditions or impairments (and those who care for them), professionals looking to find accessibility solutions and traders who buy and sell products designed for members of the independent living community.
The event will feature a range of expert speakers from the independent living sector as well as exhibitors who will be showcasing new and innovative products. Paralympic gold medallist, Naomi Riches, will be among the speakers and will be providing an inspirational talk about her life and career, while also providing an adaptive rowing demo/workshop. Throughout the two days, visitors will also have access to CPD accredited seminar sessions, designed to help healthcare professionals provide the highest level of inclusive care.
A popular feature at Naidex is the Mobility Test Track, which gives visitors the opportunity to test drive mobility scooters and wheelchairs on a variety of different terrains to assure themselves of their suitability before purchase.
Naidex's Accessibility Summit brings together industry leaders and key decision makers to discuss accessibility and inclusivity in different aspects of life. From the ways in which websites and digital platforms can be made more accessible, through to the government housing strategy. The summit is comprehensive in its subject matter and is designed to enlighten and educate.
Naidex also features a Live Sports Arena. This has been very popular at past events and involves multiple sports activities for visitors to try. This was specifically designed to get visitors into new sports-related activities in a safe and inclusive environment.
Another crucial attraction will be Naidex Trade. This aspect of the show brings together key mobility manufacturers, retailers and distributors in an exclusively business-based marketplace. The main objective of Naidex Trade is to provide a platform through which the best and most innovative products for the independent living and disability community can be showcased. The networking opportunities available here are not found at any other event and are the catalyst for many new business opportunities.
The event is co-located with Dementia, Care and Nursing Home Expo, Home Care Expo, Neuro Convention and Smart Home for Assisted Living. These are other ROAR B2B events and provide networking and learning opportunities for professionals working for people working in care, neurology and smart care technology.
Register now – the event is free to attend.