23 Nov 2020
Martial Arts Group Bring the Gym to Users' Home With New Project for People With Disabilities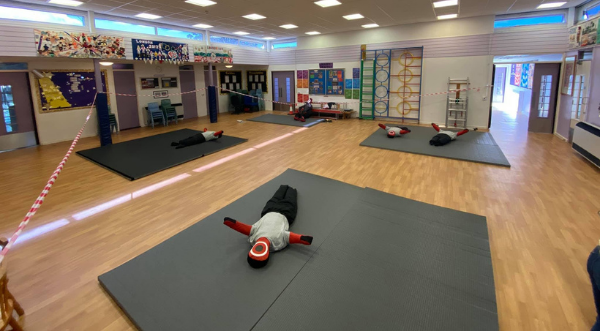 Since starting Adaptive Martial Arts, the team has seen the benefits that Martial Arts can bring to people whether that is fitness, confidence, or the social aspect. Students have shown reduced stress and anxiety levels, reduced social isolation, increased physical health, routine and the ability to make healthier lifestyle choices.
When the first lockdown hit as a result of the COVID-19 pandemic, the health & fitness and leisure & sporting industries were hit hard. Adaptive Martial Arts (AMA) had to quickly adapt, swapping their face-to-face training to Zoom sessions. However, this transition proved to be very hard for some of their students. Whilst students initially showed great interest in their online sessions, not everyone had a partner to work with, the right equipment or the safe space to join in with.
With this in mind, the team started to develop the concept for AMA@HOME, where students can join an initial 12-week programme to learn martial arts and self defence, whilst also loaning the right equipment to use. The techniques showed in the classes will be available on demand, in order to support practice, cater for those who can't train three times per week and ensure that if someone were to miss a class, they can catch up on it afterwards.
The classes will be open to everyone with a disability or permanent injury with an age range of 6 upwards, and anyone that joins also qualifies for a discounted one-to-one tuition.
With the generous support of grant providers, AMA has enough equipment for 20-30 participants to join in. A typical equipment pack will come in a big zipped holdall with a kick shield, boxing or MMA gloves, focus mitts, resistance bands, agility markets, 5KG slam ball and a grappling dummy. There is also a limited supply of free standing boxing bags and aqua balls.
With the flexibility of Zoom and the launch of AMA@HOME, AMA is no longer limited to just Bristol/Bath regions and is able to teach anyone across the country. Each class will have a limited number of participants for safety and quality tuition.
Post Covid-19, AMA will be continuing AMA@HOME alongside their face-to-face classes, when it is safe for return and when the public confidence increases, giving members of AMA@Home the opportunity to chose one option or the other - or even to mix it up!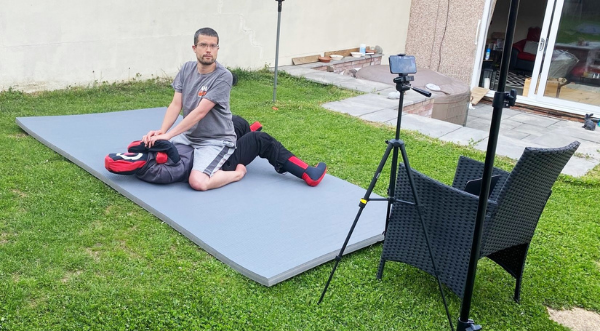 AMA's plan was to launch and demonstrate this programme at Naidex in November 2020 but, as the show was postponed to 2021, the team had to do a soft launch. However, here at Naidex we are very much looking forward to AMA demonstrating this at the next edition of the show. They will showcase their equipment packs and demonstrate effective techniques which are adapted for different client groups and answer any questions you may have.
To register your interest for AMA@HOME or find out more information, please visit the website at www.adaptivema.co.uk/ama-home.