14 Oct 2020
KYMCO UK Launches New Folding Scooter Range at Naidex 2021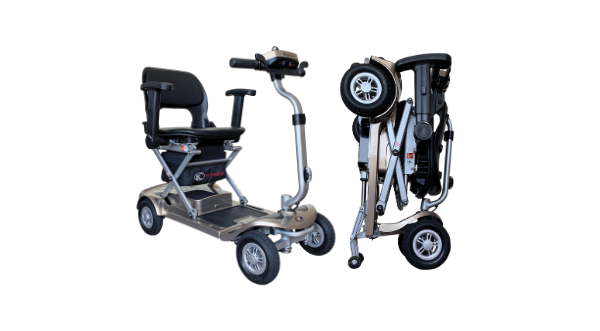 Naidex provides the perfect platform to showcase a brand and its products. KYMCO UK Limited will once again be exhibiting at Europe's most established healthcare and independent living show, displaying not only their well-established and successful products, but also launching a new and exciting folding scooter range?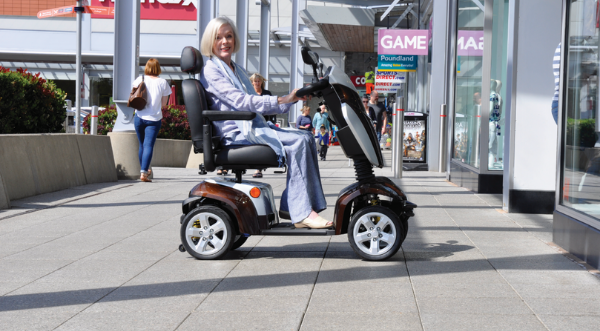 What's behind the development and subsequent launch of any new product?
KYMCO UK have been developing market-leading scooters for over 20 years. Instead of having a one-size-fits-all approach, they have always focused on producing new models that will address the customers' individual needs. This philosophy spans the global brand of KYMCO UK, from their electric road scooters to their range of mobility products.
The development of any new product requires extensive groundwork to understand the needs of the customer, analyse the competitors' offering and establish the sales potential of the product.
Moreover, since early 2019, KYMCO UK's commitment has been to develop all-new products across its entire range that are fully electric powered. A range of all-electric road scooters have been showcased at the most recent motorbike shows and production has already started.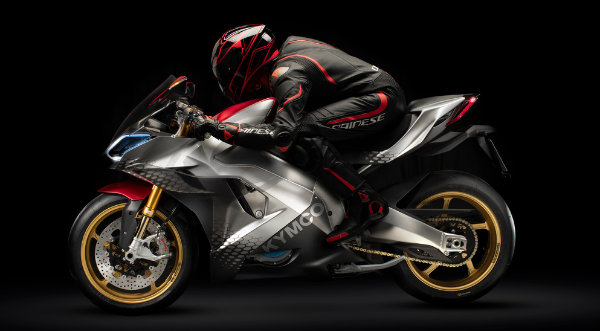 As with all projects, it's the market research that will establish where and how the products will be used and what customers these are targeted to. For the latest addition to their product range (the electric folding K-Lite FE and the manual folding K-Lite F) key elements were identified and included in the design brief:
Aesthetically pleasing with an attractive range of metallic colours. Not coloured plastic which would make it look like a cheap toy, to avoid producing a robot-like looking product.
Drive and perform like a real portable scooter but avoid using very small wheels as they are not practical or comfortable to drive.
Be very compact to allow for easy storage around the home, in vehicles and on public transport.
Have reasonable adjustability, so that the seating and handlebar positions can be made to suit different users.
Quick and easy to adjust to suit the user without needing any tools.
Lightweight for ease of moving, handling and storing.
Quick and easy to fold both manually and electrically.
Safe folding - it should not be able to trap users and others, especially children.
Good range with the ability to further extend it
Good on-board storage, allowing users to keep valuables safe and no compromise while travelling.
Easy to push around when folded, so it's easy to get it to its storage point (make it like travel luggage).
Ability to remove the battery when folded to allow remote charging when the scooter has already been folded.
Easy to understand controls that are clearly visible and ergonomic.
Battery pack must be lightweight, easy to handle and easy to recharge.
Battery must never be able to vibrate loose and become disconnected – safety.
Even though it must be small and compact, it must have reasonable leg room.
Introducing the all-new folding scooter range
KYMCO took all of these points on-board and developed a leading folding scooter range which will be shown to the UK public for the very first time at Naidex 2021 – introducing the electric folding K-Lite FE and the manual folding K-Lite F! The new range will feature the very latest technologies in lightweight materials, electronics and folding mechanisms used, for function, practicality and safety of use.
A small compact folded size was achieved making the package size easy to manage and store, and a lightweight aluminium frame was also used, allowing the scooter to be as light as possible to lift. Simple quick release adjustment mechanisms were included to make adjustment easy without the need for tools and a removable seat was fitted to enable users to create an even lighter package to lift.
The Battery pack utilises an ultra-lightweight lithium battery which means the weight of the battery pack is only 1.64 kg, with a fold away carrying handle, making it easy to manage. An extra flip-up battery storage compartment was also developed, to the front of the vehicle, to allow users to achieve double the travel range by adding an extra battery pack to the scooter.
What's more, extra removable storage has been provided with an "under-seat" storage bag where valuables can be stored conveniently close at hand.
The scooter also incorporates a 'child safe' wireless remote control, enabling users to fold and unfold the scooter automatically, and 'child safe' control buttons, located just under the drive controls, in the event of the remote control becoming misplaced or lost. The controls must be unlocked before use, which is what makes them 'child safe'.
KYMCO UK strives to develop new products and solutions to meet the needs of their customers and distribute through a recognised Dealer network, in order to offer the best possible products with the local service that is essential for a good experience with your KYMCO scooter.
Don't forget to visit KYMCO UK at Naidex 2021!