26 Nov 2020
Introducing our Media Partner... Able Magazine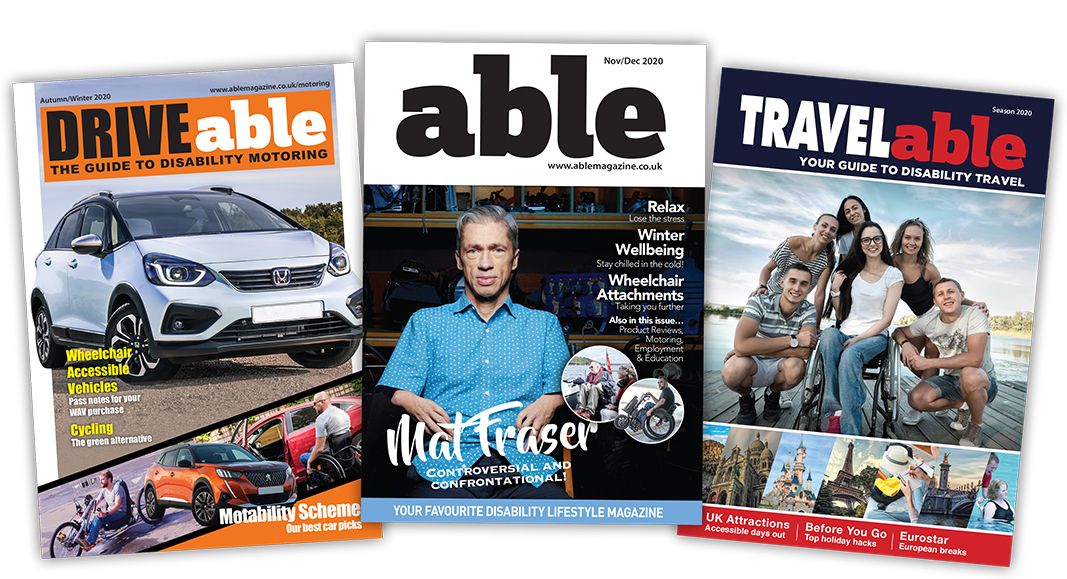 The favourite
Able Magazine has developed a trusted voice like no other in the disability community, while making sure that they adopt the correct language, tone and level of respect required. An understanding of their readers is crucial in communicating with them and in helping other organisations they work with to do likewise.
The challenge
Much of their success lies in the way they produce and distribute Able Magazine. From day one, they've written from a positive framework. While not shying away from the difficult issues faced by disabled people they aim to provide answers and solutions to readers that will help them towards meeting levels of potential and independence that they might not have realised were possible.
Disability is as broad as a language, with different dialects and accents – or in the disability sector, different disabilities and conditions. Able Magazine is useful and enjoyable to people experiencing physical, sensory or intellectual (learning) disabilities – no small feat, considering the thousands of variables involved.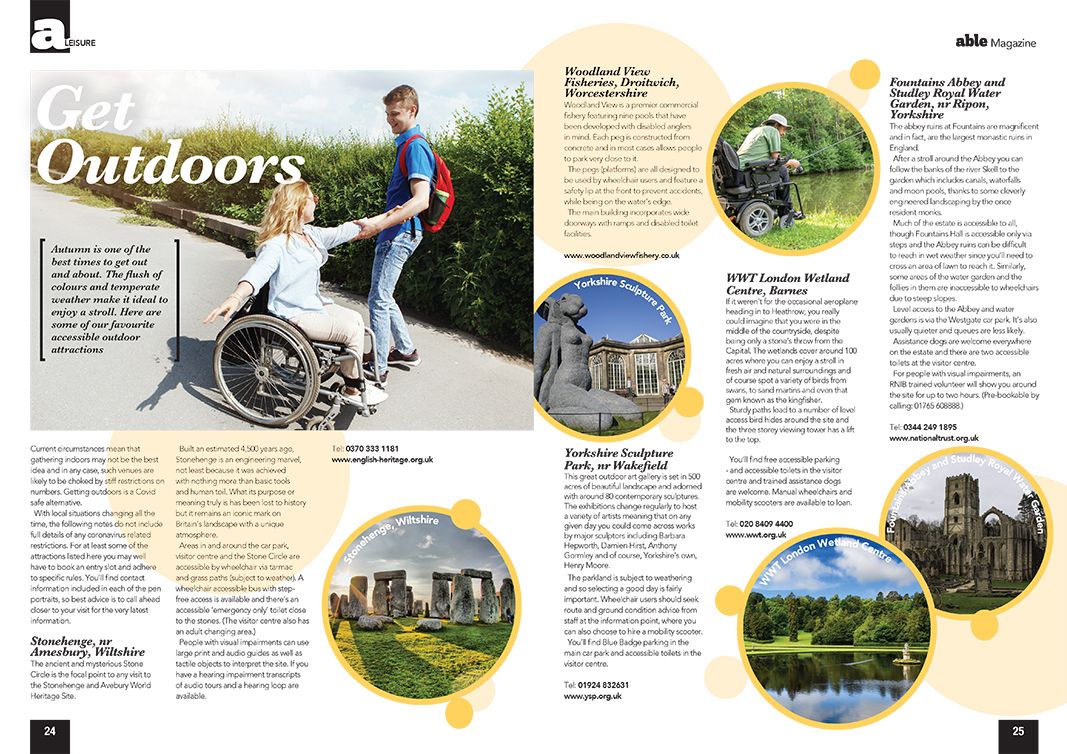 Answers and solutions
Able Magazine appeals to an enormous range of people. While they do use success stories of people experiencing specific symptoms, they use them in a general way that makes the publication useful and relevant to a broad range of disabled people. They may, for example, talk about cystic fibrosis, but it's packaged as a piece on living with fatigue or muscular spasms, etc. In other words, disabilities are not treated as isolated but as an aspect of a wider disability community.
What makes a good magazine?
Able Magazine is part of the community but also part of the industry – which exists to service that community. Bringing these two together is clearly an important aspect of Able Magazine's mission – connecting the right people to the right products and services without it being a laboured or false consideration is an achievement that the publication repeats time and again.
With so much time spent in the disability sector – advertisers and partners already know that they are reaching a market of readers ready to make positive purchasing decisions, largely to increase their independence. Similarly, readers pick up Able Magazine for a grip on what's new and useful in their ongoing journey towards their goals.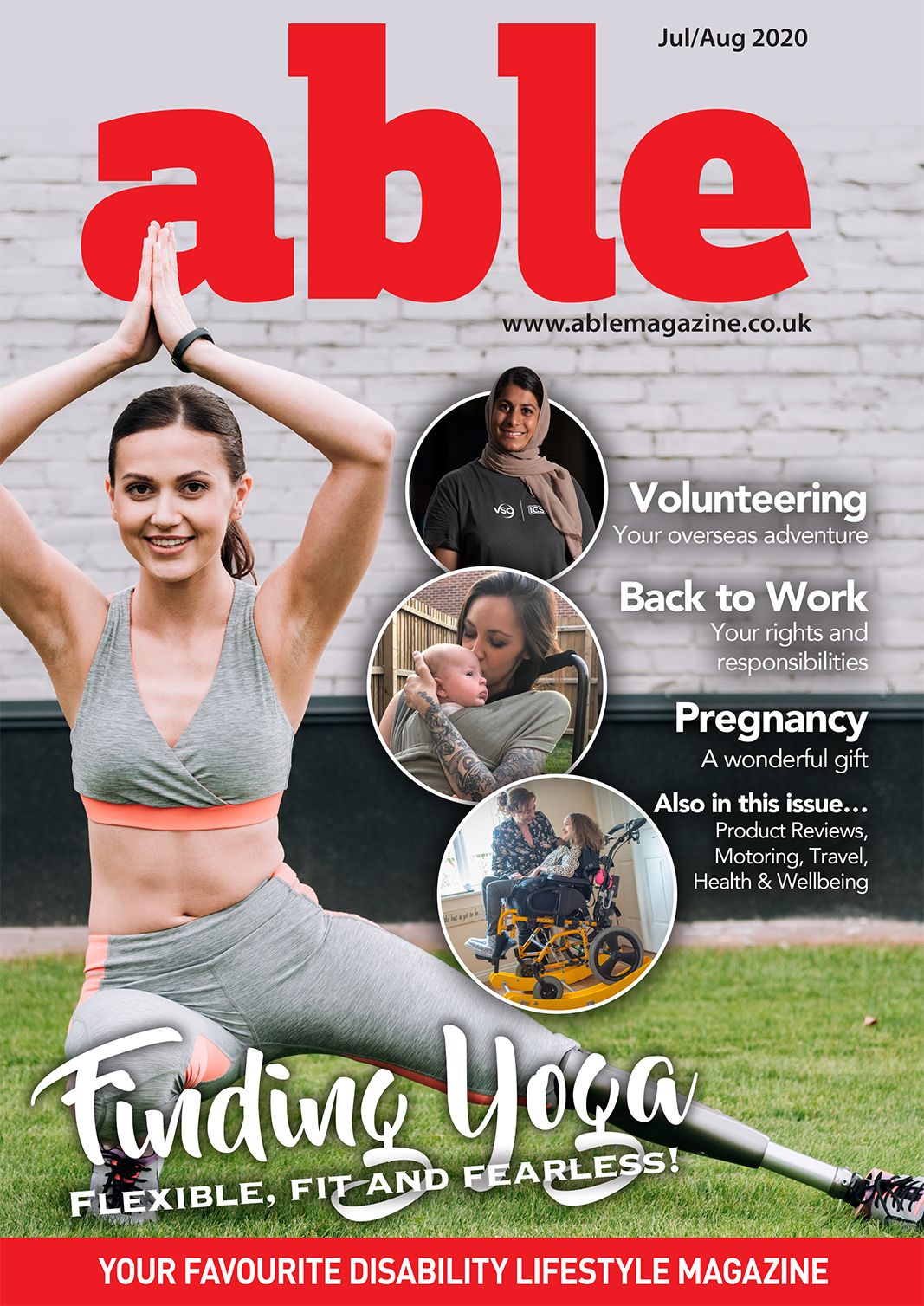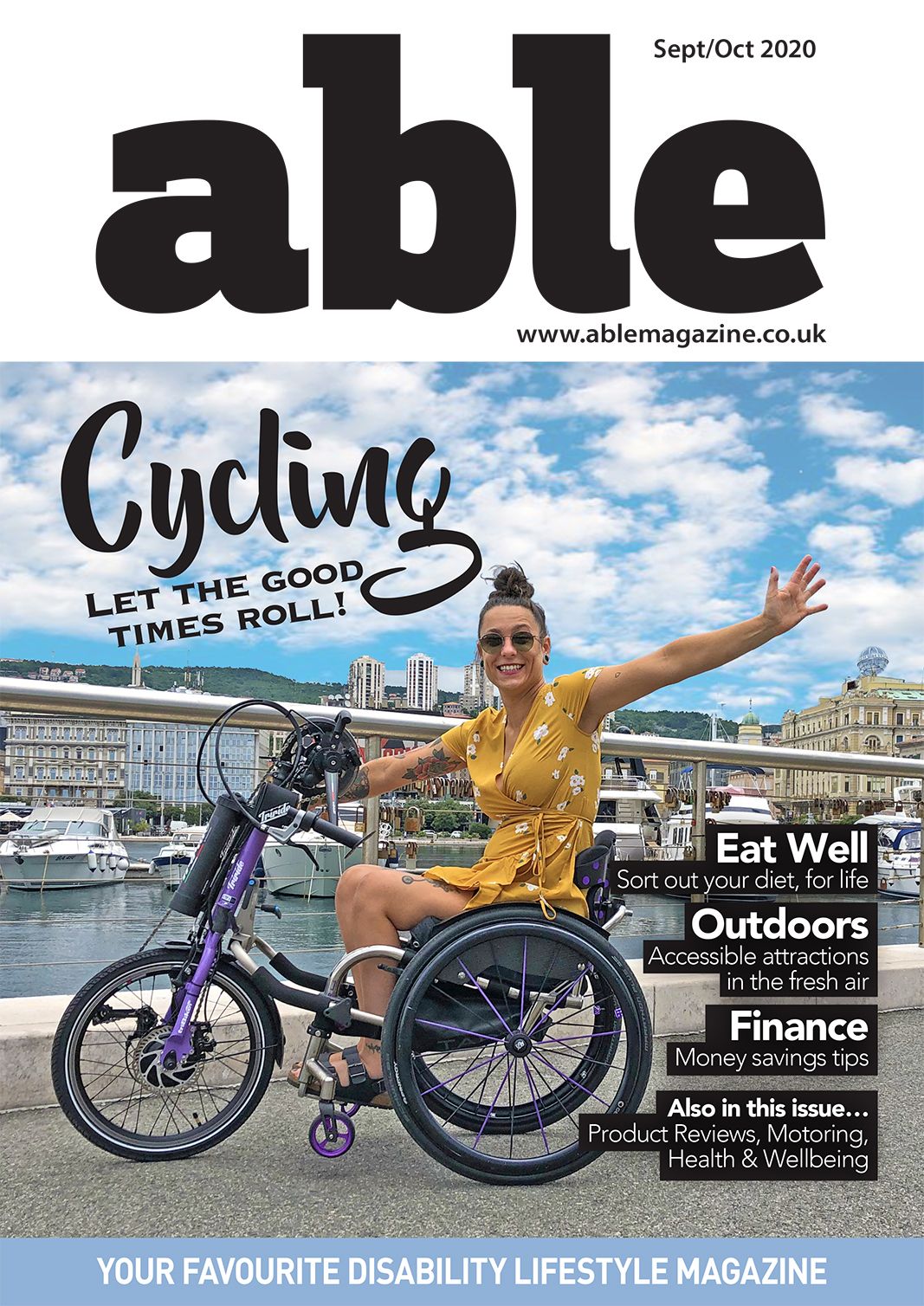 Accessibility
Anyone involved with disability will know how crucial it is to be accessible – and that 'accessible' to one person, is far from it, to another. Able Magazine obviously take great care to make sure that the publication is as accessible as possible to a wide range of disabled people through careful design attributes such as use of colour, font size and type and in the general voice. By extension, some of their readers use their innovative digital edition and app, while others appreciate the text to speech functionality on the website: www.ablemagazine.co.uk
Readership
There are very few places where disabled people can find up to date and reliable articles regarding disability. Able Magazine is read with real purpose because they take the time to analyse issues and get things right.
Disability is very personal and intimate and to this end it isn't always possible to find out as much about an audience of principally disabled people as they'd probably like. Saying that, reading Able Magazine underlines their connection with them. It's well known, that members of their staff as well as contributors, including editor, Tom Jamison, have personal experience of living with disability. (They also meet them in person at the many events they partner with, including Naidex.)
Elsewhere, distribution activities are based on partnerships with well known organisations in the disability sector. Above all, the proof that they're getting things right - and that they really do intuitively know and understand their readership - is that they continue to pick up and respond to the magazines so positively – just ask their many advertisers and partners who share in that response.
Able Magazine works hard to make sure that their publications are put in front of the right readers. Paper and print are expensive, and few companies can afford to tolerate waste.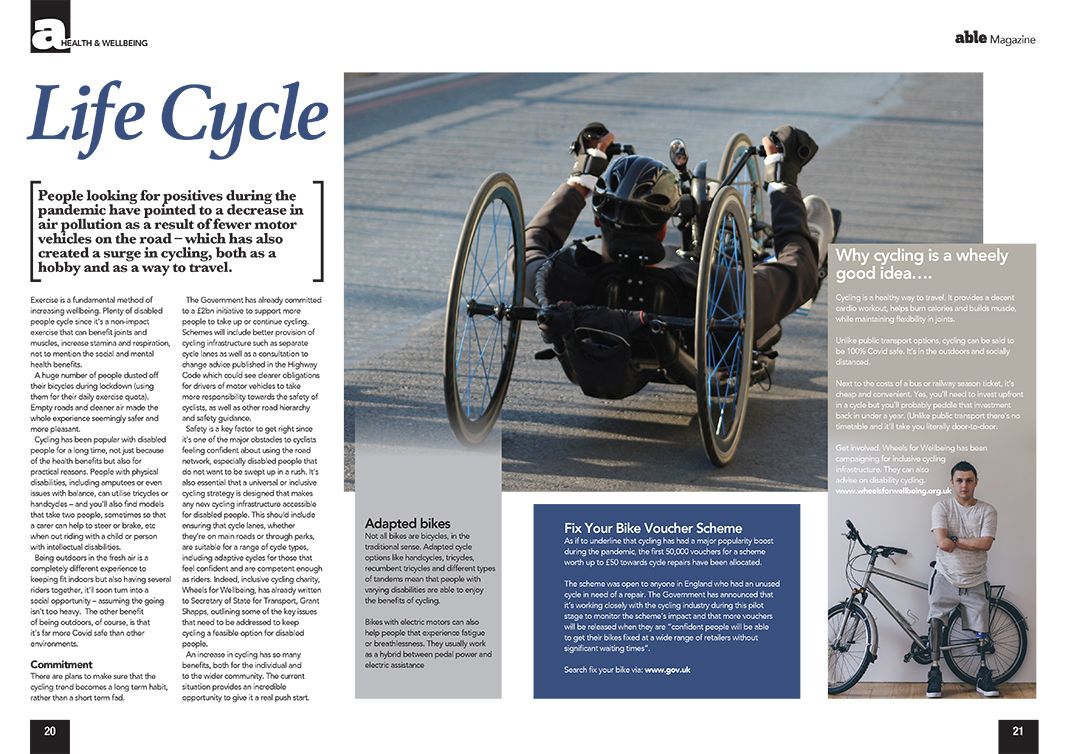 What readers want
Able is read with enthusiasm. Every page seems in some way to be about opportunity. Disabled people are looking for pathways towards their ambitions.
Subject as diverse as motoring and travel as well as arguably, more serious topics, including their long-running education and employment section are covered with an eye for detail. It's entirely possible that over the years hundreds of disabled people have been inspired to take up challenges and opportunities as a result of their encouraging, information-rich, editorial.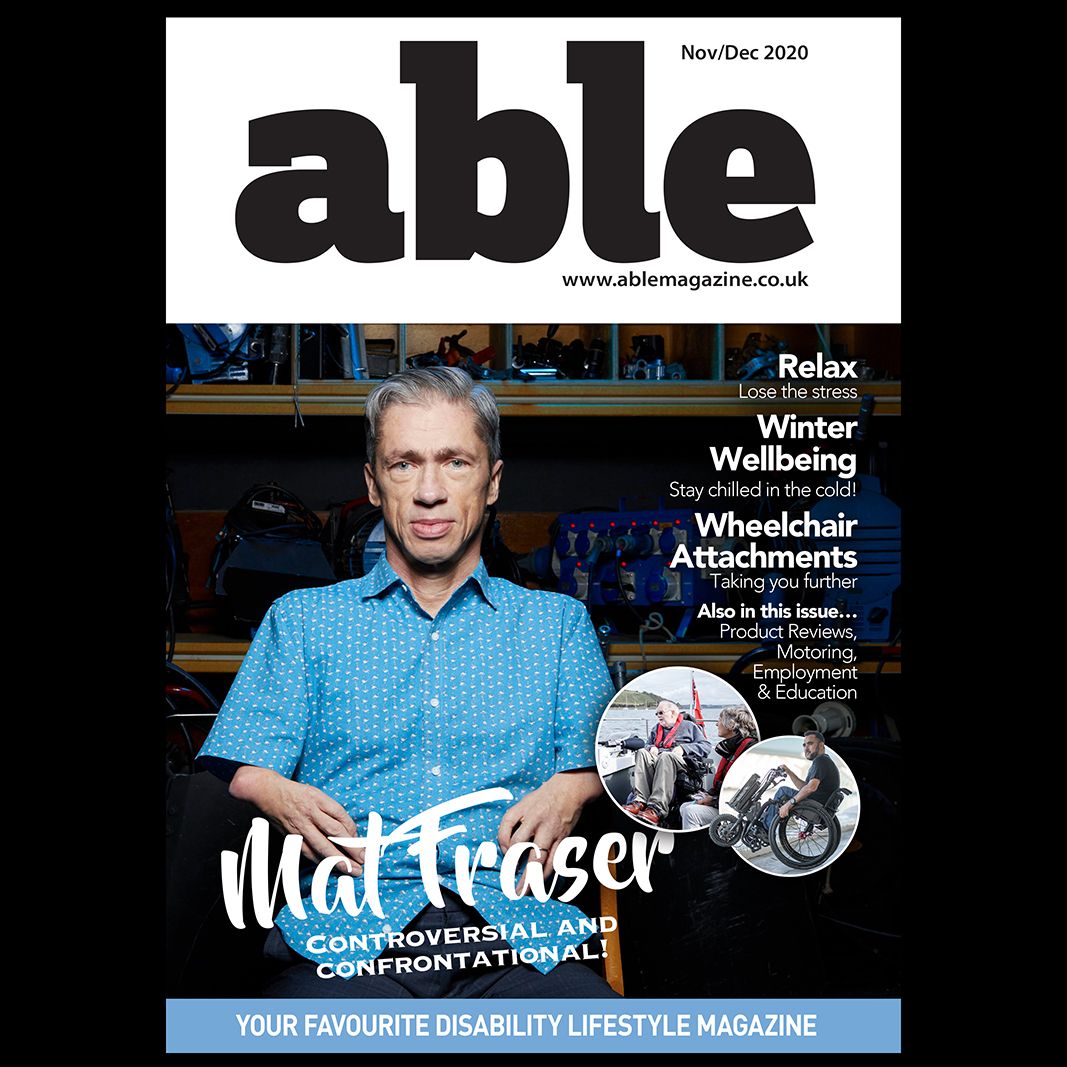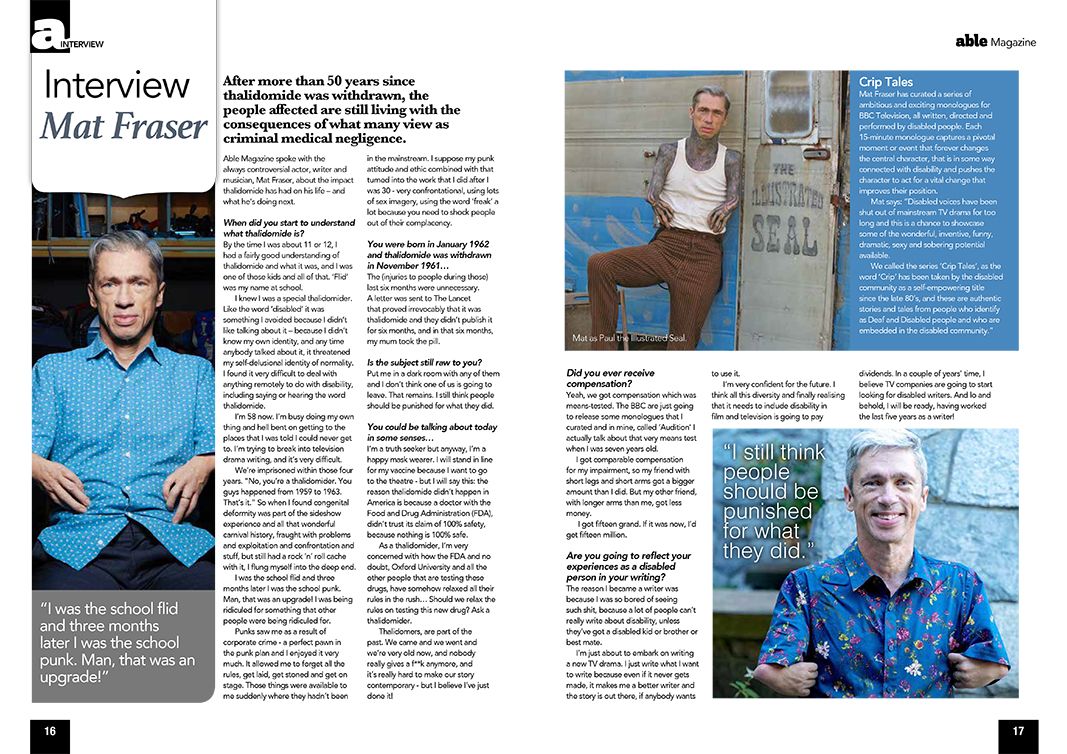 Further to that, they now hold a substantial archive of information on the popular Able Magazine website, www.ablemagazine.co.uk and remain very much part of the current disability picture with a strong social media presence, see: Twitter @ablemag
Connections
Founding publisher, Steve Craven, created Able Magazine in 1994 in Glasgow and has had a hands-on role ever since. Editor, Tom Jamison has worked for Able Magazine publishing house, Impact Publishing, since 2008. Further to his success as editor, he's been on plenty of discussion panels at events, national radio and television broadcasts and judged awards, including, for the first time, the postponed National Diversity Awards of 2020.
Tom has also advised and written copy for numerous companies and organisations looking to better their offering to disabled people. Projects that stand out include his award winning contributions to the 'Barrier Free' travel initiative by the German National Tourist Board and more recently in supporting motoring manufacturers to operate in the Motability market – especially Fiat Chrysler Automobiles (FCA Group) for whom Able Magazine have published two editions of the 'FCA Motability Guide'.
Tom Jamison was named on the Shaw Trust Power 100 list of the Most Influential Disabled People in 2019 and 2020.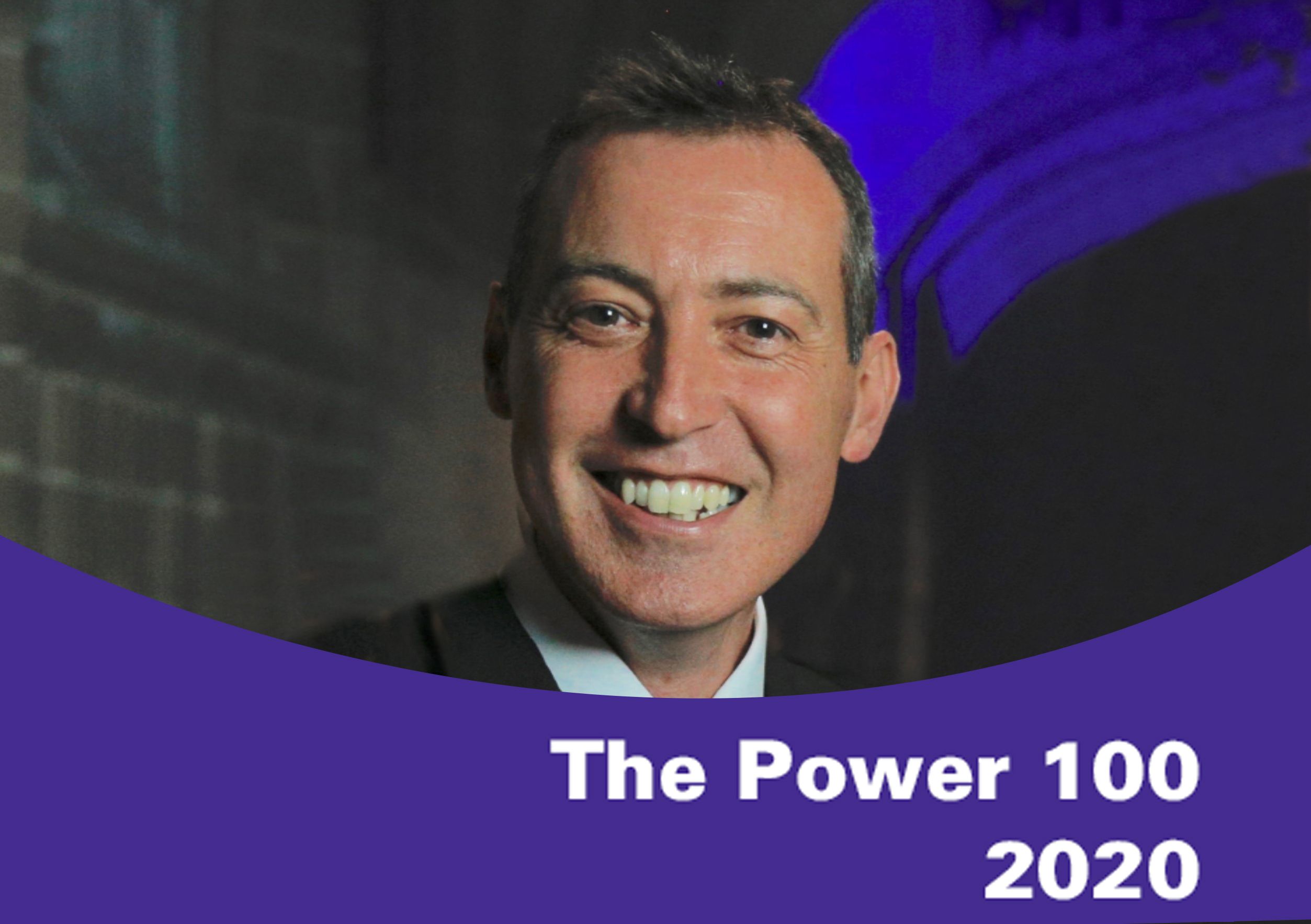 Free subscription
If you're new to Able Magazine but would like to receive copies, but would like to receive issue, Able Magazine has issued a great free subscription opportunity…
Simply log on to: www.ablemagazine.co.uk/1-year-free/ or email your details to enquiries@impact-publishing.co.uk to claim a free of charge, full year subscription to Able Magazine.