11 Jul 2022
Dual TGA product launch at Naidex enables flexible living for all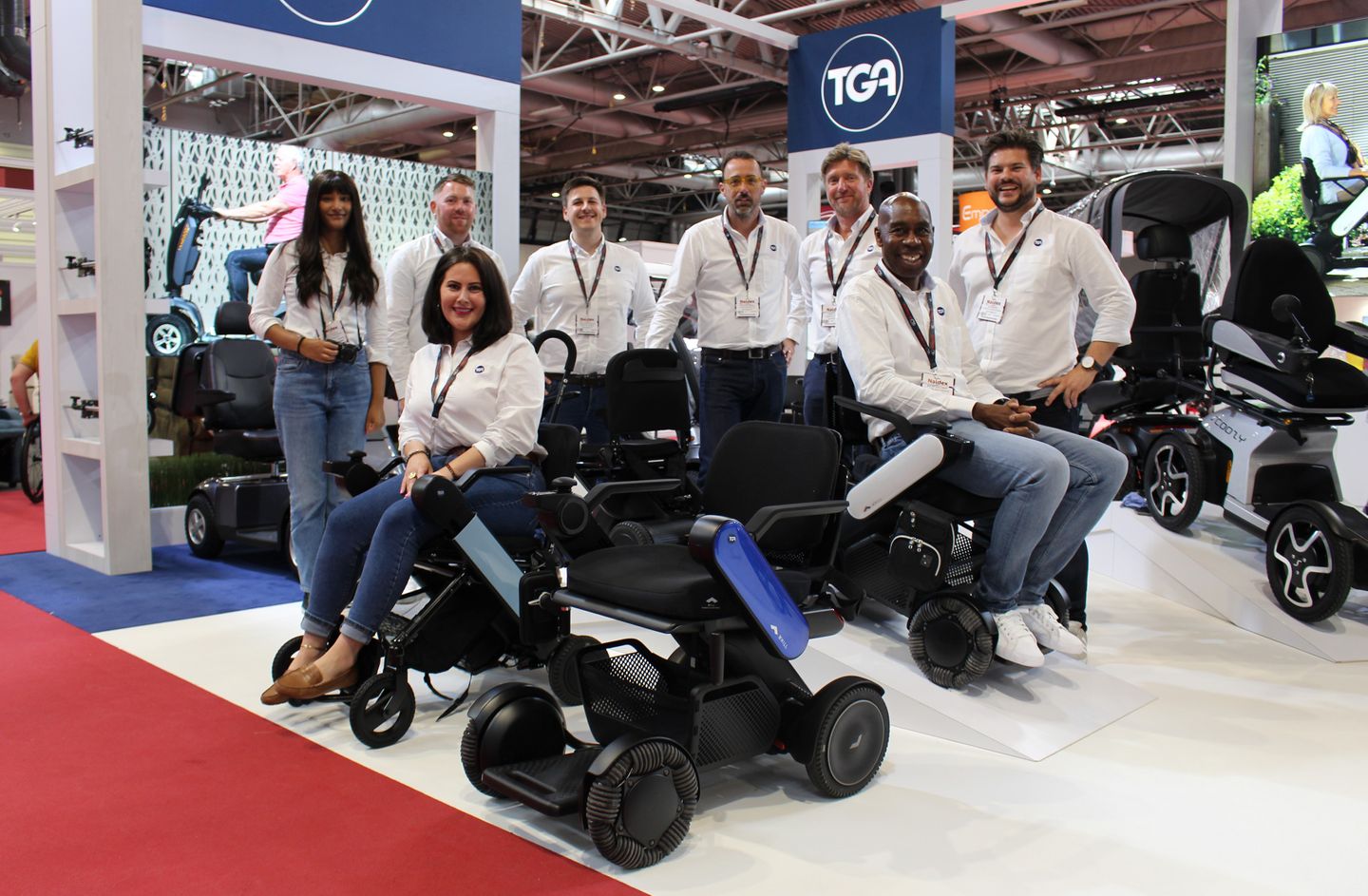 Now a wider range of people can move around as they want to with TGA introducing the award-winning WHILL F powerchair and Zest S mobility scooter at Naidex.
On the 6th and 7th July, TGA gave NEC visitors the chance to see and test drive all of its scooter and wheelchair range. The popular Naidex mobility test track, provided by TGA, once again gave an enjoyable way to safely try products over various surfaces with guidance from expert advisors. The new WHILL F and Zest S proved popular on the test track with many visitors looking for the latest in all-round independence.
People continue to describe the WHILL range as 'life changing', enabling users to be spontaneous and free with confidence from great design. Advanced technology and performance, with transportability, have now been combined into a folding model, WHILL F. In a single movement, the WHILL F folds for easy carriage on buses, trains, and planes or in the boot of a car or taxi. Controls are effortless and the removeable battery is lightweight at only 6lbs. Like WHILL C2, WHILL F has connectivity so can be remotely controlled via a smartphone app. As a flexible lifestyle solution, visitors to the TGA test track put WHILL F through its paces along with the Zest S.
The new 4-wheel Zest S is an adaptable choice for those who prefer moving around on a scooter either in town or the countryside. It is the latest upgraded model to be added to the Zest family and combines transportability with a smooth and stable ride. It comfortably suits larger users and includes easier-to-use controls, USB socket and suspension. There is a greater choice in driving position making the Zest S suitable for people of all shapes and sizes. As a lightweight scooter that dismantles for the car boot, the Zest S is an inclusive solution designed to help all sorts of people with all sorts of lifestyles.
As a busy TGA stand closed, Daniel Stone, TGA Managing Director, said: "For us, the last two days have all been about enabling people. Whether listening to end users or talking to the trade, we have remained focused on what we do best – providing the right solution for the best outcome. Our all-embracing culture has once again been reflected in our latest two products and we now look to build on our success at Naidex by helping more people get outdoors confidently."