27 May 2021
Disability on the frontline: The young boy providing education for his peers.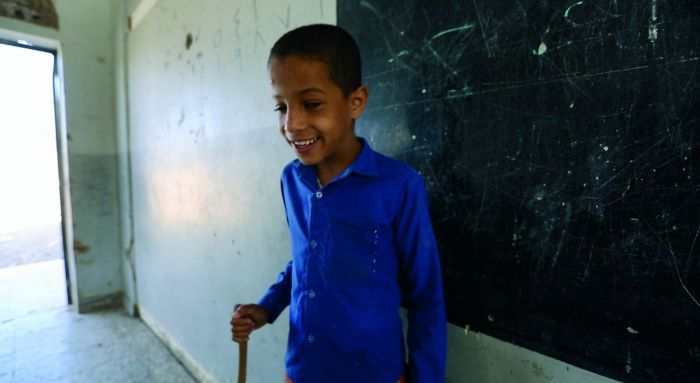 New Partner Announcement – Enable Magazine
We are delighted to invite on board a new partner for Naidex 2021; Enable Magazine.
Award-nominated, Enable Magazine is the UK's leading disability and lifestyle title, bringing specialist content into the hands of the disabled community. Each issue is bursting with real life stories, celebrity interviews, advice and spotlight features on topics that truly matter. From interviewing politicians to investigating the accessibility of smear tests for women with a learning disability, Enable produce relevant content making it a must read for healthcare professionals, carers and those living with disabilities.
Read below Enable's recent article on Ahmed Rageeb. A young blind boy who steps in as his fellow classmates' substitute teacher only kilometres away from frontline fighting in Yemen.
Disability on the frontline: The young boy providing education for his peers.
Al Wahda Milad Primary School, just outside the city of Taiz in Yemen, is a school unlike any other. With blackboards kept under lock and key, no chairs, no windows, doors, or even a roof, and no teachers at times – due to the ongoing conflict – partnered with the continued fear of gunfire and shelling, hundreds of children go to school.
Ahmed Rageeb is nine-years-old. One of five children, Ahmed and his siblings were all born blind. Despite being unable to read or write, with no access to education in braille at his school, Ahmed is the school's star pupil also ensuring his fellow classmates receive their education.
Two years in the planning due to the extreme conflict and war currently being experienced in Yemen between the government and Houthi rebels, BBC News international correspondent, Orla Guerin did not expect to meet such an extraordinary young boy.
IMPACT
"We were very keen, as always, to show the impact of conflict on civilians and particularly on young children," explains Orla, who is speaking to editor Lorne Gillies. After seeing an image of Al Wahda Milad Primary School, Orla and her team visited the school.
Orla explains: "It was described as a school where children were sitting, literally, in the rubble. The school is on the outskirts of the city, about a 10-minute drive from the main checkpoint into Tiaz.
"You wind up this picturesque, beautiful road into the mountains. It is a beautiful scene, very striking and idyllic. You turn around a corner and you then see this extraordinary sight.
"Our jaws hit the ground. We had seen the photograph, but the photograph doesn't capture the reality. Here were all of these little children, so polite and well-behaved, filing off one-by-one into this ruin. A literal ruin. They sit amongst the rubble."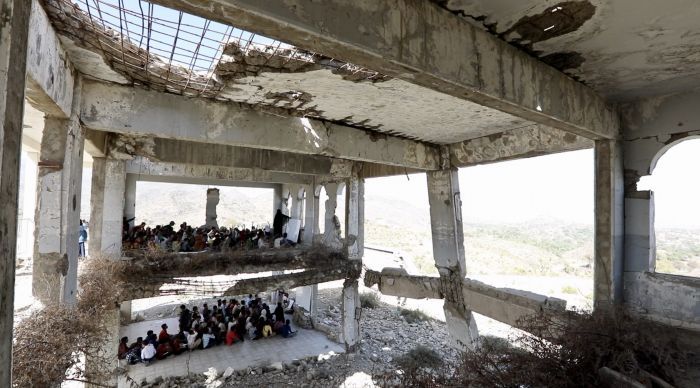 EDUCATION
During their visit, Orla and her team saw a young boy leading the assembly and giving his classmates instructions prior to the same pupil standing at the top of the class calling out the Arabic alphabet with pupils repeating after him.
This was Ahmed.
Orla enthuses: "When teachers don't turn up, Ahmed routinely stands in and he teaches in his class. We were, honestly so impressed by him. He finished his lesson and we spoke with Ahmed, who is so full of personality, character and humour, even at just nine years old."
Passing on what he has already learned when teachers are able to come to the school, Ahmed stands in as substitute.
From their conversation, Orla shares her discussion with Ahmed, who enjoys learning the Quran, science and maths, Arabic reading and Islamic studies. "The easiest subjects for me are Quran and science," says Ahmed.
"As long as the [other pupils] are well behaved I can teach them. But, I make them behave and be quiet."
And, like any other young boy, Ahmed has his own goals and ambitions.
"I want to be a teacher when I grow up. When I ask [the other pupils] to fold their arms, they do so. When I ask them to read after me, they do so. They listen to me."
"If the teacher isn't here I teach instead. If the teacher is here, then he teaches us and we study and learn from him. When the teacher isn't here, I teach the students what I have already learnt."
Hungry for knowledge, Ahmed is just one young boy in a class of hundreds making the most of a horrific situation, hoping for a better life.
Continue reading the full article here: http://enablemagazine.co.uk/disability-on-the-frontline-the-young-boy-providing-education-for-his-peers/
Access Enable's latest issue online HERE. Spotlight features include an Investigation into the impact of lockdown on dementia and a look at what needs to be done to ensure inclusive relationship education.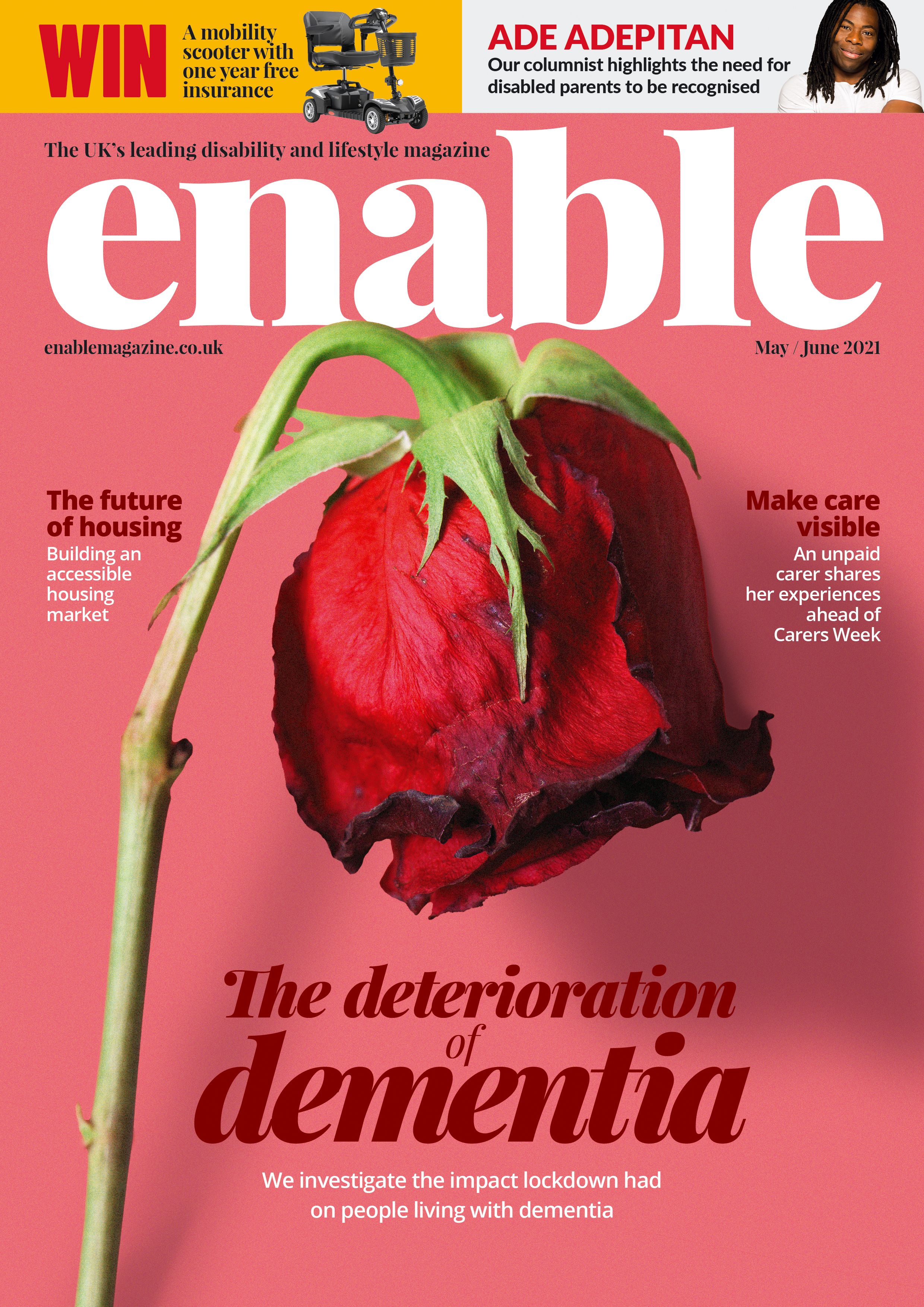 Visit Enable Magazine at Naidex 2021 at stand F123.
Not registered yet? Register now for free now.