23 Apr 2021
COVID-19 and the Healthcare App Explosion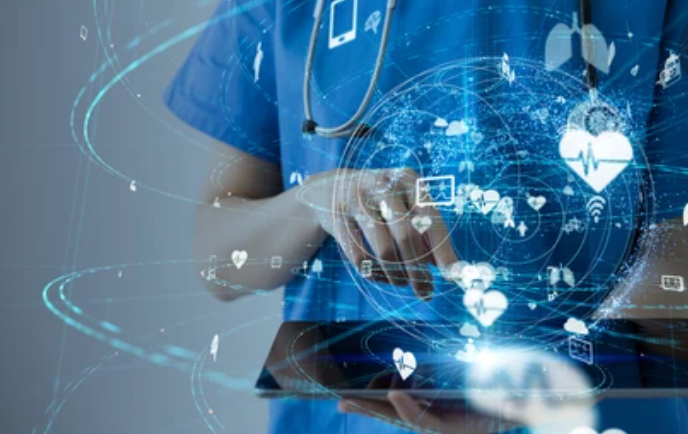 Last year, the COVID-19 pandemic created an unprecedented disruption to healthcare systems across the globe. This caused rapid dynamic changes in terms of demand and capacity within healthcare which led to the traditional face-to-face patient-physician model coming to almost a complete halt during the first UK lockdown.[1] This presented the opportunity for innovation, resulting in the rapid deployment of new digital technologies, care models and healthcare apps.
Since the outbreak of COVID-19, there has been a digital healthcare and health app 'explosion.' [2] Research from the 'Organisation for the Review of Care and Health Applications' (ORCHA), found that overall, there has been a 25% increase in downloads.[3] This totals a staggering five million a day, with apps surrounding mental health issues, weight loss and diabetes experiencing the most downloads.
Liz Ashall-Payne, Co-Founder and CEO of ORCHA states that this surge in the use of health apps has led to thousands of medical professionals and health teams recommending apps, now more than ever before. However, physicians aren't the only group searching for digital health tools. With the health and care sector under such pressure, the general public are now looking to their phones for ways to monitor their health and wellbeing.
However, there are drawbacks and issues that come with rising digital health app downloads. For instance, it is estimated that out of almost 370,000 health related apps available online, as much as 80% of them do not meet NHS standards.[4] This is often due to failings in poor information, lack of security and insufficient awareness of regulatory requirements. The sheer number of apps available often causes confusion and is a real paradox of choice problem. [5] With so many digital health tools available, how can the public and healthcare professionals determine which apps are effective. Well, that is where organisations like ORCHA come into play.
ORCHA is an industry leading health app evaluation and advisor organisation. They help governments and healthcare services, including the NHS, [6] choose health apps that will safely deliver positive outcomes. They believe in a world where healthcare apps are reviewed, rated and are able to be recommended for use to both the public and professionals alike.
Despite challenges and rising adoption rates, it is still very much early days for digital health. Although the pandemic has been enormously challenging, it has provided the opportunity for both the public and medical professionals to realise the capabilities of mobile health apps. Looking forward and past this crisis, Liz Ashall-Payne states that '2021 will be the year when health and care staff embrace the full potential of apps.' [7] From detecting arrhythmias and checking blood sugar levels to tracking macros, healthcare apps are here to stay and we all stand to benefit.
[1]. Gunasekeran, D. V, et al. (2021). Digital health during COVID-19: lessons from operationalising new models of care in ophthalmology. The Lancet: Digital Health. [online] Available at: https://www.thelancet.com/journals/landig/article/PIIS2589-7500(20)30287-9/fulltext
[2]. ORCHA reports health app download 'explosion.' Health Tech Newspaper. [online]. Available at: https://htn.co.uk/2021/01/12/orcha-reports-health-app-download-explosion/
[3]. Downey, A. (2021). Mobile health apps news in brief. Digital Health. [online]. Available at: https://www.digitalhealth.net/2021/01/mobile-health-apps-news-in-brief-7/
[4]. Kleinman, Z. (2021). 'Most healthcare apps not up to NHS standard.' BBC. [online]. Available at: https://www.bbc.co.uk/news/technology-56083231
[5]. Lorenzo, G., (2019). Do Your Homework on Mobile Health Apps. Next Avenue. [online]. Available at: https://www.nextavenue.org/do-your-homework-on-mobile-health-apps/
[6]. About Us. ORCHA. [online]. Available at: https://www.orcha.co.uk/about-us/
[7]. Mageit, S., (2021). ORCHA reports an 'explosion' in the adoption of digital healthcare since COVID-19. Mobi Health News. [online]. Available at: https://www.mobihealthnews.com/news/emea/orcha-reports-explosion-adoption-digital-healthcare-covid-19