12 May 2022
Cooking up a storm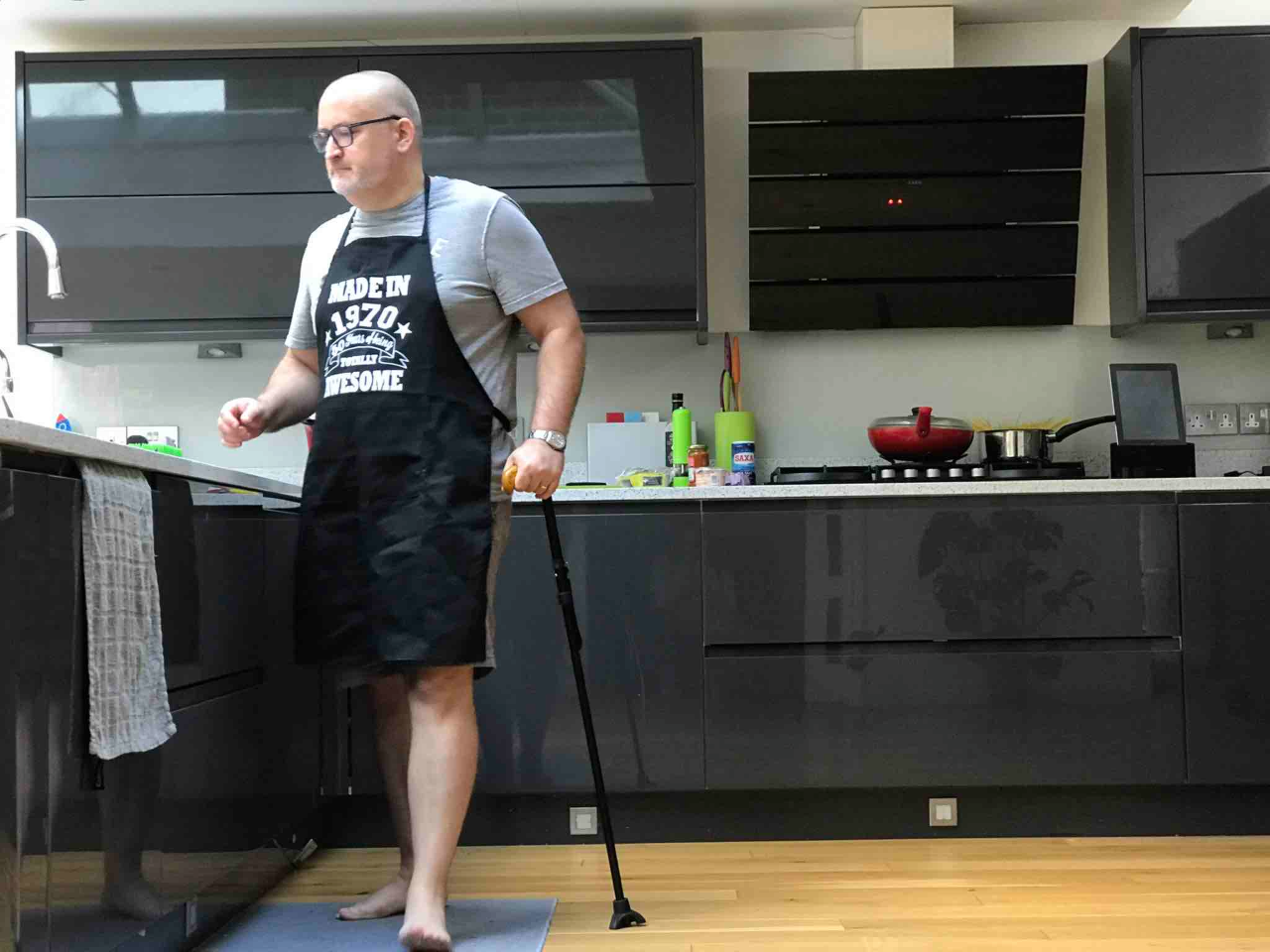 Ian Taverner is the creator of Cookfulness, a cookbook designed for people living with chronic illness. He has joined forces with Bath Centre for Pain Services to launch a new creative therapy programme and in a recent issue of The OT Magazine he shared what this programme will include.
Just three short years ago, I was entering the Bath Centre for Pain Services (BCPS) to start a four-week residential programme. I live with chronic fibromyalgia, arthritis, anxiety and depression and I had had to give up my career and large parts of family life as a result. There didn't seem to be any way of getting any sort of quality of life back.
However, this programme was the beginning of a brand new and exciting chapter for me and my family. Back then I could never have imagined in my wildest dreams where I would be now.
As well as helping me understand, accept and live with my pain, the programme also sparked my creativity like never before. BCPS is an interdisciplinary team, within which the OTs work on value-led activities, starting with exploring what is truly important in a person's life. Not a list of things to do, but connecting people with their value's true meaning.
This is a major reason everything began to make sense to me. A slow unwind of what life had become, followed by a slow rebuild of what life could be was just amazing. Redefining what it was I really wanted, and how on earth I could possibly get there was genuinely life-changing.
I wrote the cookbook, Cookfulness, to help others living with chronic illness find ways to get into the kitchen, really love to cook and get the massive therapeutic power cooking can bring. The success has been incredible and led to me being able to donate money to the Bath Centre for Pain Services, which was always my plan, even if it sold just one copy!
I have always retained a great relationship and communication with the staff in BCPS, so when we started to discuss my donation it very quickly became apparent that we could work together, using the funds to introduce something exciting that created even more opportunities to explore values activities. The Ian Taverner Creative Therapy Programme was then born.