20 Apr 2021
Cerebral Palsy Sport launches new Club Finder as the nation returns to play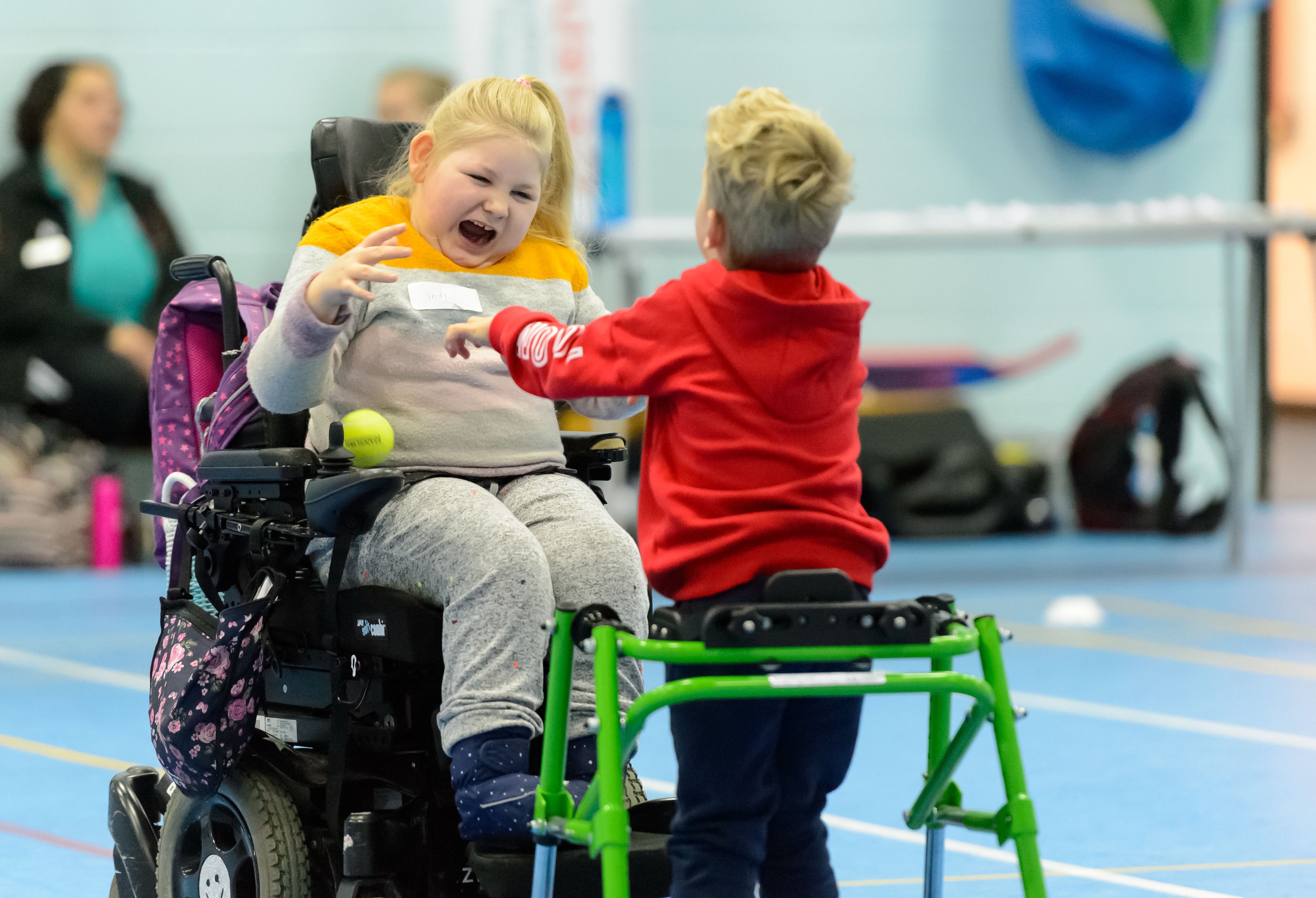 As the government eases lockdown restrictions for sport, more people with cerebral palsy will be able to find local sport and activity clubs through a brand-new online club finder. Cerebral Palsy Sport (CP Sport) has launched 'Club Finder' on its website this week which will enable more people with cerebral palsy the opportunity to connect with a club and find a sport to suit them as the restrictions ease.
The return to play is welcome news to the sport sector and participants. 2020 was an unprecedented year with the onset of a global pandemic. CP Sport cancelled all in person events from 12th March 2020 and soon moved into the virtual space providing social cafes, an equipment rental service and a virtual challenge series. These provided a connection with beneficiaries and support for people with cerebral palsy to be active at home.
Activity Alliance research confirms that disabled people have been disproportionately affected by coronavirus, with specific impairment groups advised to shield from the beginning of the restrictions being imposed. Twice as many disabled people felt that coronavirus greatly reduced their ability to do sport or physical activity compared to non-disabled people which has frequently resulted in physical and mental health being harder to manage.
It is vital that opportunities to get active safely are available particularly for disabled people who are more likely to experience barriers to sport and activity. The physical, mental and social benefits of sport are widely reported and taking part in regular physical activity can be even more impactful for disabled people. CP Sport highlighted these impact stories throughout March, CP Awareness Month.
About CP Sport Club Finder
In 2020 CP Sport began its mission to create a national club finder which could be used and be accessible to everyone through a simple postcode search. Almost 500 clubs have now signed up to be part of the club finder and more are expected to join as clubs open up and staff and volunteers return to the sector.
Cerebral Palsy Sport listened to the individuals, families and professionals who have asked for this information. The charity has always been able to provide information on a case-by-case basis, however there has been no online activity club finder for people with cerebral palsy to use in this way.
CP Sport works with clubs, national governing bodies and active partnerships across the country and have ensured the clubs included on the new platform meet the necessary criteria to support people with cerebral palsy, as well as bringing the community together.
This agreement between CP Sport and the clubs demonstrates that the clubs are committed to developing and promoting inclusive opportunities for people with cp to access in a safe, inclusive and positive environment meeting specific requirements set out by CP Sport including affiliation with an NGB (where applicable), safeguarding and qualified coaches, and accessibility for disabled people.
It is free for clubs to be part of the CP Sport club finder and is free for anyone to access and use it to find clubs. The club finder will allow anyone to locate and then contact their nearest sports club through a simple postcode search. The club finder is part of the online service CP Sport has been able to develop since incorporating Go Membership software in 2020. To register, clubs need to complete the CP Sport Club Finder Agreement here, and a member of the club will need to sign up to its free Coach and Officials or Volunteers Membership here. For more information about the club finder contact richard.kerr@cpsport.org
Adi Fawcett, CP Sport COO said,
"Our new Club Finder will be a fantastic tool for us to connect as many people as we can to the local clubs and activities up and running in their area. Our aspiration is to provide a wide variety of choice for all ages that are easily accessible. We hope that with the easing of restrictions and return to sport that we can not only help our community to keep and stay active but also support the clubs who will be starting their return to sport." The CP Sport Club Finder can be found HERE.
Sport England provide helpful guidance on returning to activity for individuals and clubs: Click HERE to find out more.
Activity Alliance resources include a guide to reopening in an inclusive way: Click HERE to find out more.