27 Apr 2023
Celebrating autism acceptance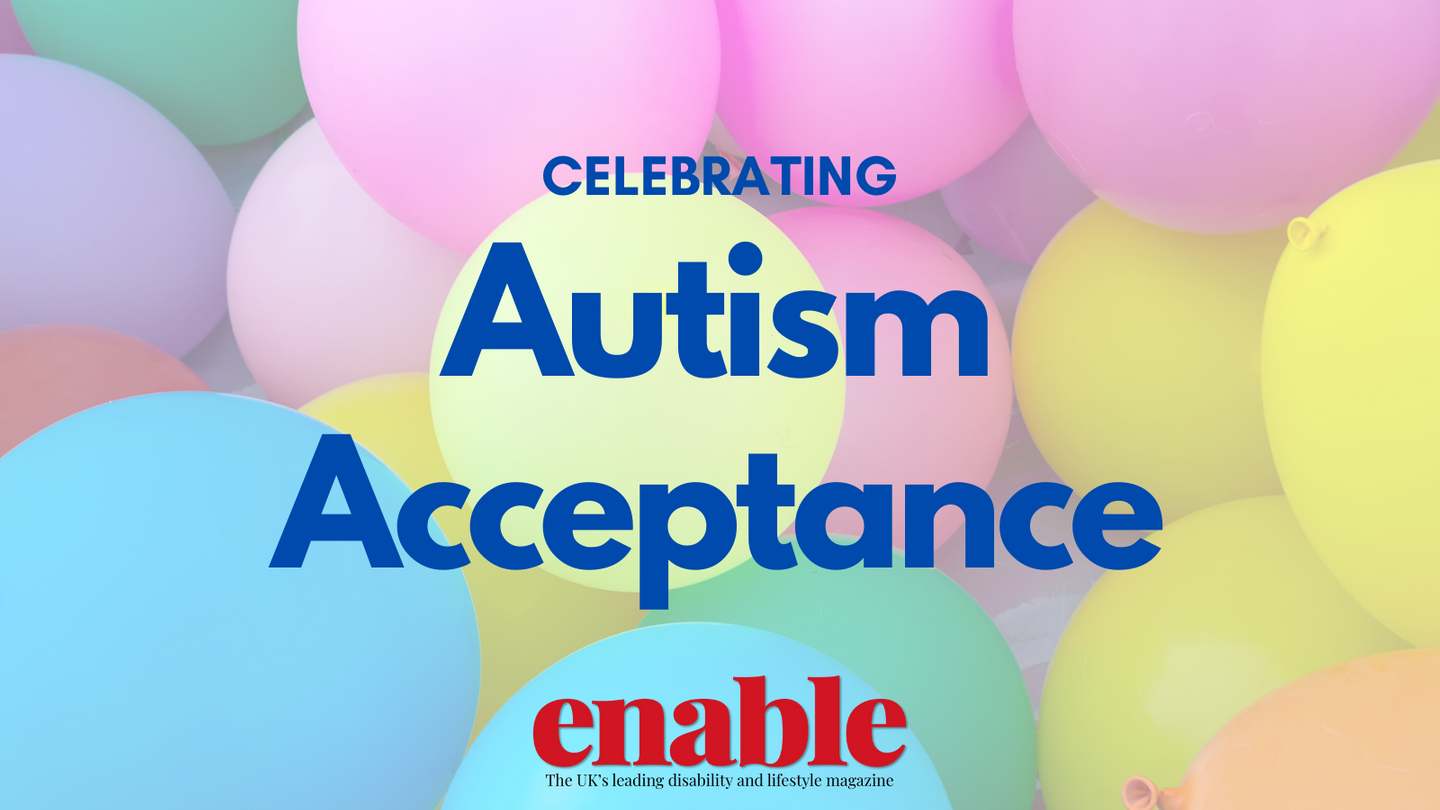 By Enable Magazine
Discussions about autism are growing around the UK with many autistic celebrities embracing the opportunity to talk about their diagnosis and experiences. As Autism Acceptance Month comes to a close, there's still a chance to celebrate the achievements of autistic people and better educate the public.
In the UK, there are an estimated 700,000 autistic adults and children, but still much of the public don't know how to best support people on the spectrum. Each year, a global event is helping to celebrate autistic people's achievements, teaching others about what autism is, and making sure that autistic people feel more accepted.
Autism Acceptance Month takes place every April, and as part of the awareness event, UK organisations like the National Autistic Society mark World Autism Acceptance Week which took place from 27 March to 2 April. This year, they celebrated the theme of colour. One of the most common symbols or colour associations used to represent autism is the rainbow spectrum, representing the range of abilities and diagnoses on the autism spectrum and also the variety of experiences that autistic people have.
Acceptance
Two years ago, the week made the shift from being known as World Autism Awareness Week to Work Autism Acceptance Week to represent the need for inclusive communities, rather than just recognition of autism. The first week was held in 2007, originally aiming to educate people about autism, and celebrating the achievements of autistic people continues to be the focus of the week today.
Events, information and other resources around the dates should be focussed on autistic people's voices and stories, each of which are unique to them. Excluding autistic people from discussions about their lives can lead to misinformation, isolation and a lack of what the week is all about: acceptance.
Take part
With a few days left to fit an event into Autism Acceptance Month, you could do something more personal to you and the people around you: you could host friends and family and start a conversation about autism acceptance; take time to follow autistic creators on social media apps like Instagram, Twitter and TikTok; or get involved in a local community group.
The impact of these events doesn't stop after April is over: autism acceptance is important all-year-round. Throughout the year, you could take part in fundraising events, or take time to read educational resources about autism and other neurodivergent diagnoses.
Education
Education settings can also take part, helping to inform young people and staff about autism and how you can support autistic people both in and out of the classroom. Free resources like Twinkl's Autism Acceptance Week Assembly PowerPoint (www.twinkl. co.uk) can help aid in teaching and informing pupils, but education staff can also utilise information from autism organisations and charities, or come up with their own ways of celebrating the week in the classroom.
Autism Together also provide resources for schools with pre-recorded assemblies, lesson plans, printable activities and more available for free. If you want to get children involved at home, the Acceptance Month Funbook from Autism Together is a great way to keep little ones busy with puzzles, drawing and colouring, all whilst learning about autism, the senses and how to do some Makaton signing. These resources can be used at any time, not just during April.
Wider impact
Along with educating other people about autism and providing an opportunity to celebrate autistic people and share their experiences, the month provides a chance to highlight services for autistic people to reach out for support. Due to a lack of understanding, autism is often seen as a blanket term, leaving people feeling misunderstood and alone. This can lead to bullying or hate crimes, with autistic young people more likely to experience bullying than their peers. Organisations like the Anti-Bullying Alliance (www.anti-bullyingalliance.org.uk) can provide advice and tools to help parents and carers support young people experiencing bullying.
Learn more from the National Autistic Society (www.autism.org.uk) and Autism Together (www.autismtogether.co.uk).
Check out the article here: http://enablemagazine.co.uk/celebrating-autism-acceptance/