20 Jan 2022
Call for more disability representation on television, as new research highlights the impact of Strictly finalist Rose Ayling-Ellis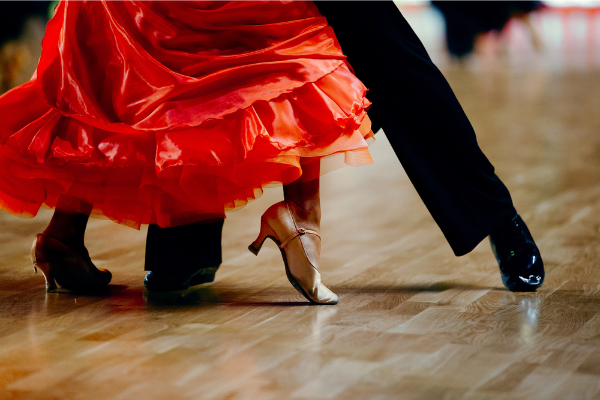 One in four (25%) of the public have become more interested in the experience of Deaf people since Rose Ayling-Ellis started to appear on BBC One's Strictly Come Dancing, with one in five (21%) now interested in learning British Sign Language.
This is according to new research by the national charity, Sense, who surveyed 2,000 adults, aged 16 +. The poll also revealed that nearly a third (31%) of the public feel there isn't enough representation of disabled people on TV.
25-year-old Rose – now the favourite to win the competition – has been Deaf since birth and is Strictly Come Dancing's first ever Deaf contestant.
Rose can't hear the music, and instead learns the counts and matches her movements to them in rehearsal. Then in performance uses a combination of muscle memory, reading her partner's body language or following his physical lead while in hold, and feeling the vibrations from the band through the floor to get the rhythm.
Sense has praised Rose's impact, which has increased national awareness and interest in disability, and is now calling for more disability representation on our television screens.
Richard Kramer, Sense Chief Executive, said:
"Disability representation on television is hugely important, especially on a huge show like Strictly, where there are millions watching.
"Rose has captured the public imagination. She is breaking down barriers and showing that Deaf people can do anything.
"People are having conversations about disability and inclusion – and there has been a surge of interest in learning to sign.
"Disability representation and inclusion starts at school and we hope this strengthens the case for making BSL part of the curriculum.
"Most of all, we hope that Rose's success opens up more opportunities for disabled people."
It is estimated that over one hundred and fifty thousand people in the UK use British Sign Language (BSL). National disability charity Sense currently offers free online British Sign Language classes. Over 80k people have taken the classes to-date. Taught by Deaf, 15-year-old, Tyrese Dibba, they're available at: www.sense.org.uk/SenseSignSchool
The research was conducted by Opinium Research, on behalf of Sense.
2,000 adults (aged 16+) were surveyed between 30th November - 3rd December 2021