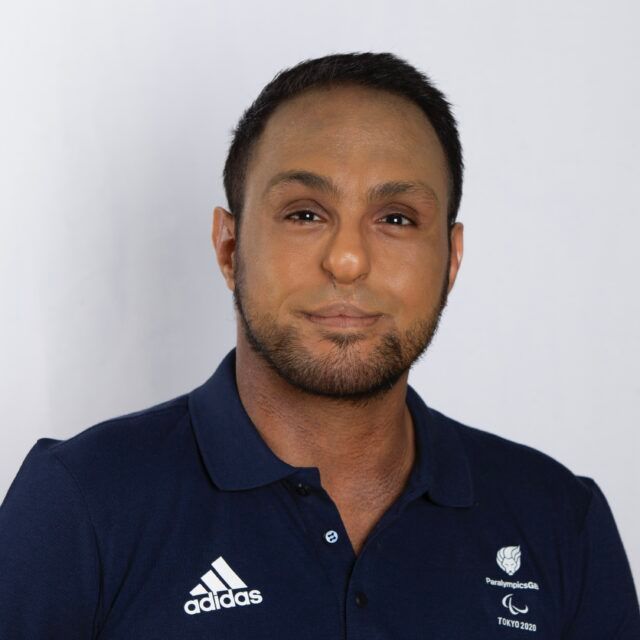 Ayaz Bhuta
Great Britain Wheelchair Rugby Paralympian
Ayaz is one of the players to enter the national squad since 2012.
Born with an extremely rare genetic disorder called Roberts Syndrome that affects the growth of bones in his arms and legs, Ayaz stands at just 3' 7". Ayaz was originally a basketball player; he started playing club rugby in 2009 and was selected to play in a tri-nations tournament in Australia in 2010.
Despite some set backs, Ayaz was selected for the GBWR Development Squad in 2011 and has gone from strength to strength ever since, winning fans MVP at the World Championships and best 2.5 at the Canada Cup in 2014. He was a key player in the team's success at the European Championships in 2017 and works just as hard off the court as he does on it as he works in schools inspiring the next generation to achieve their dreams. Ayaz has also worked with a charity that helps support young migrants and refugees. As a proud Muslim, Ayaz hopes to inspire others in his community and also change perception towards disability. Ayaz was a Gold Medalist at the Tokyo 2020 Paralympic games.