Gaming has become such an important part of many peoples' lives, especially those with a disability, as it enables them to connect and play against others on an equal playing field.


However, over a third of disabled players have said they feel excluded from gaming because it's not easily accessible. And with that in mind, Microsoft have come into play.


The tech giants have created an adaptive controller for Xbox gamers specifically for those with limited mobility. The controller will be available later this year and cost £75.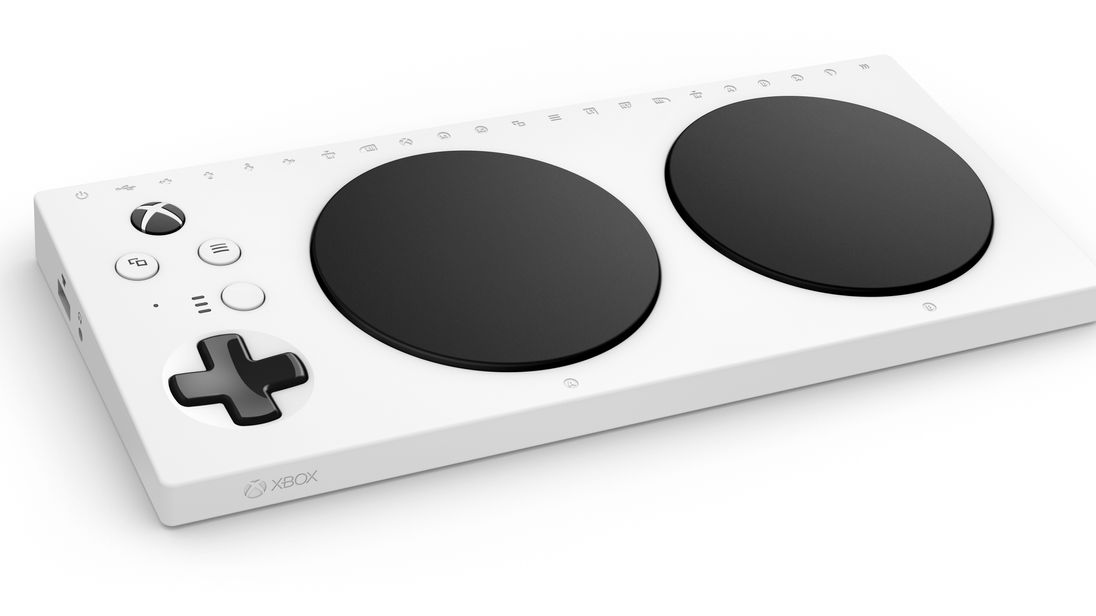 To ensure the controller was designed solely with its user in mind, Microsoft worked with charities including The Cerebral Palsy Foundation, SpecialEffect, and The AbleGamers Charity.


The flat controller has two large circular black buttons, two USB ports with several accessibility ports available on the back. What's great about this adaptive controller is that it can be customised to match the needs of different disabled users.


It has screws on the bottom so it can be securely fastened onto wheelchairs and tables, and can be used on the floor, so gamers can use their feet to operate the controls.


Third-party manufacturers were invited to work alongside Microsoft to ensure external devices such as one-handed and/or mouth operated joysticks can be plugged into the controller.


Director of product marketing of Xbox accessories, Navin Kumar said he felt they needed to do more to cater for gamers with a disability, and this new controller can do everything a standard controller can.


Nick Bungay, director of campaigns, care and information at Muscular Dystrophy UK - a charity working alongside Microsoft to promote the controller - said the controller allows disabled people to socialise and compete with others on an equal basis, which will help improve their wellbeing. He also hopes their partnership with Microsoft will be the start of a more inclusive gaming culture.


Click here to find out more information about the topic.